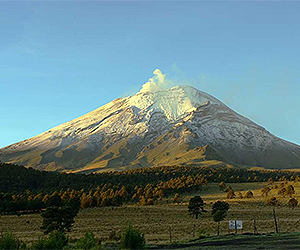 17 Oct 5 Adventure Holidays for the Over 50s
Adventure Holidays
---
Whereas a 20-something jet-setter is willing to skimp on personal comfort, the 50-something traveler is less likely to compromise.
That's not to say you can't have an enjoyable trip at a late age. With a few adjustments, you'd be able to embark on these best 5 adventure holidays for the over 50's. Each trip lasts a few weeks or longer, depending on your budget and itinerary.
Mexico
What's not to love about it? Mexico is a complete package deal that combines a fascinating history with rich culture, great food, and a diverse landscape. Everywhere you will be greeted with warm smiles. People are very friendly and always eager to help. Most people visit for its beaches – the country boasts an extensive coastline spanning for 10,000 km and includes the Gulf of Mexico, the Caribbean Sea, and the Pacific Ocean. Though it is also widely popular for treks on the altiplano (high plains) of the central regions.
Mexico City is a good place to start. The food scene is currently thriving in the capital with its array of regional cuisine. Museums can introduce you to local attractions as well as give a background on the country's Aztec roots and Hispanic influences. To top it all off, the cool climate allows for pleasant strolls throughout the day.
The colonial towns located along the Pacific Coast such as Oaxaca and Guajanato are perfect for over 50's travel. These places not only provide an authentic experience of Mexican history and culture but also give tourists the freedom to explore them at a comfortable pace. Here you will find a large concentration of archeological sites belonging to Aztecs, Mayans, Mixtecs, Zapotecs, and other pre-Hispanic inhabitants of Mexico, as well as colonial architecture in urban areas.
Camino de Santiago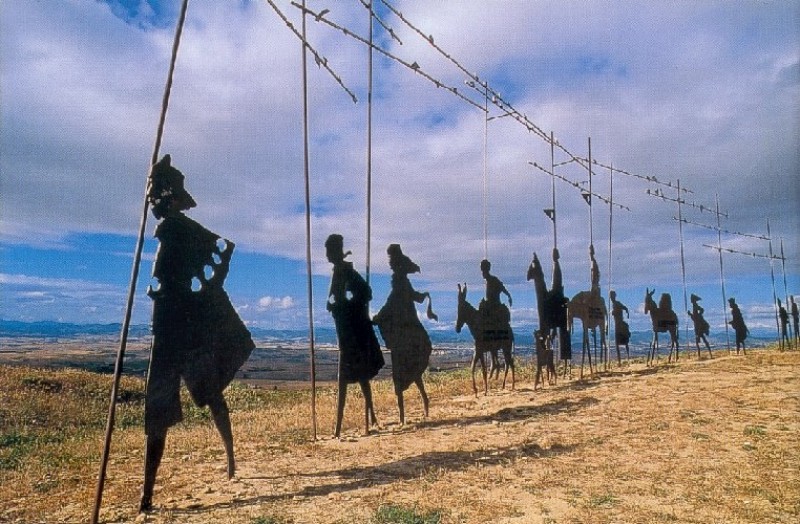 The Camino de Santiago is not a place but a series of pilgrimage routes (yes, there's more than one!) located in different parts of Europe. All lead to the beautiful city of Santiago de Compostela in Spain. What makes it one of the best 5 adventure holidays for the over 50s is the flexibility it gives tourists – a quality you will rarely see in a world of guided bus tours and cruise ships. You get to have full control of the trip such as where you'll start, how long it will be for, which attractions you'll be seeing, and where you'll be staying.
The main trails are found in Spain, France, and Portugal. Since these are pilgrimage routes, expect to do a lot of walking, though you can take a bus or cab to get to the hotel or visit places off-route. A trip can last up to 8 weeks or more depending on the start point and pace of walking. The route you choose will determine which sights you'll encounter along the way. It could be anything from old medieval towns and their remarkable historic architecture (usually cathedrals, fortresses, and town halls), to an array of natural sceneries such as thick forests, serene lakes, majestic peaks, long-winding coastlines, and rolling hills.
After completing the pilgrimage, you can travel to other areas in Spain. Relax on the beach at the Costa del Sol or keep adventuring in Seville and Andalucia; they are known for their wildlife adventures which include 4×4 safaris and guided hikes.  You can spot the rare Iberian lynx along with other local wildlife in these places.
Japan
The clashing of ancient and modern culture is one of many things that make Japan an intriguing destination. For the over 50s, this may seem overwhelming at first, but you will soon come to realize there is no actual conflict but a fusion of old and new ways. Experiencing both extremes is an important facet of Japanese tourism.
Thankfully, traveling between cities is made easy with high-speed bullet trains. You could find yourself among ancient temples by day, or in the middle of busy streets, flashing neon lights, and electronic billboards at night. Beautiful gardens and shrines are nestled in downtown districts while the outskirts afford a glimpse of old traditions, classical Japanese architecture, and natural sceneries.
Of course, there are many other reasons to love Japan. Locals are very friendly and polite and have a culture of respecting elders. Most hotels charge per person, saving you money when traveling solo. The food is great and unique. Even their pre-packed snacks are delightful!
Getting around is generally a pleasant experience. Tokyo and Kyoto should be in your itinerary, although places such as Hiroshima Prefecture are gaining popularity and worth a visit.
Argentina
It is one of the best 5 adventure holidays for the over 50s for a very good reason – no other place will make you feel like you've never aged since your 20s! Argentina is a land bustling with youthful energy and a vibrant culture. Plus, it's a huge place. You can spend more than 10 weeks here and still feel like you haven't seen everything.
Wildlife and rainforests are perhaps its best features. The sight of waterfalls, lakes, and mountain ranges are truly breathtaking. You can take a boat to the peninsula and get up close with Magellanic penguins that gather there every year to feed.
The cities are known for their historic architecture, museums, and food. Argentina is every meat lover's paradise, and you simply cannot leave without trying their asado. If you enjoy tango, you can watch street performances in Buenos Aires, participate in local tango bars, or take classes yourself. The countryside is best known for its wines. While you can enjoy these wines in bars, there's nothing like having a wine tour and sipping them fresh from the cellar.
Greece
Call it cliché but Greece is a timeless tourist spot. There are literally too many attractions to name, usually in the guise of museums and archeological sites – all remnants of its great past.
Athens, the famed capital of ancient Greece, would be your best bet for historical wonders. Once you've had the necessary walkthrough in Western history, you can explore nearby islands such as Crete for their beaches and mild hiking trails. Sailing from Mykonos to Santorini offers the perfect escape for those who want to avoid crowds.
The food is great here, not to mention healthy. Locals are also very accommodating.
Leslie is an avid traveler, but he loves active holidays rather than time on the beach.  You can read more of his posts on his blog about Scotland.