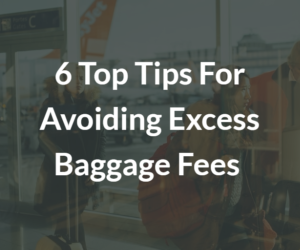 24 Jan 6 Top Tips For Avoiding Excess Baggage Fees At The Airport
Our guest author Katy Mairs shares her tops tips for avoiding excess baggage fees. If you were caught off-guard at the airport, then you know this situation is better avoided! Don't let the start of your holidays set a bad vibe for the rest of the trip.
Being faced with excess baggage fees is a particularly nightmarish experience for anyone who might be travelling, whether it be for business or for leisure. If booking solo, airlines typically charge a standard fee for checked baggage, and their allowances are generally restricted. Inevitably, luggage that is overweight can incur excess baggage fees – and they can be surprisingly costly. As such, it really goes without saying that when you're caught off-guard at the airport branded with such fees, it can be a pretty frustrating experience all-round. However, when booking holidays with Sunway, you get convenient 15-20kg checked baggage allowance!
Packing light seems to be the number one piece of advice when it comes to avoiding excess baggage fees at the airport – and, for the most part, it's sound advice that usually works like a charm. However, unsurprisingly, "packing light" just isn't always feasible when travelling – particularly if you're planning to go abroad for a long period of time, or perhaps even have an entire family to pack and cater for. So, what do you do when "packing light" just isn't a realistic option?
Thankfully, there are a number ways in which you can make sure those pesky excess baggage fees are avoided when you reach the airport, and some of them are easier and much more feasible than what you might think. Follow these top tips to make for a significantly less stressful travelling experience…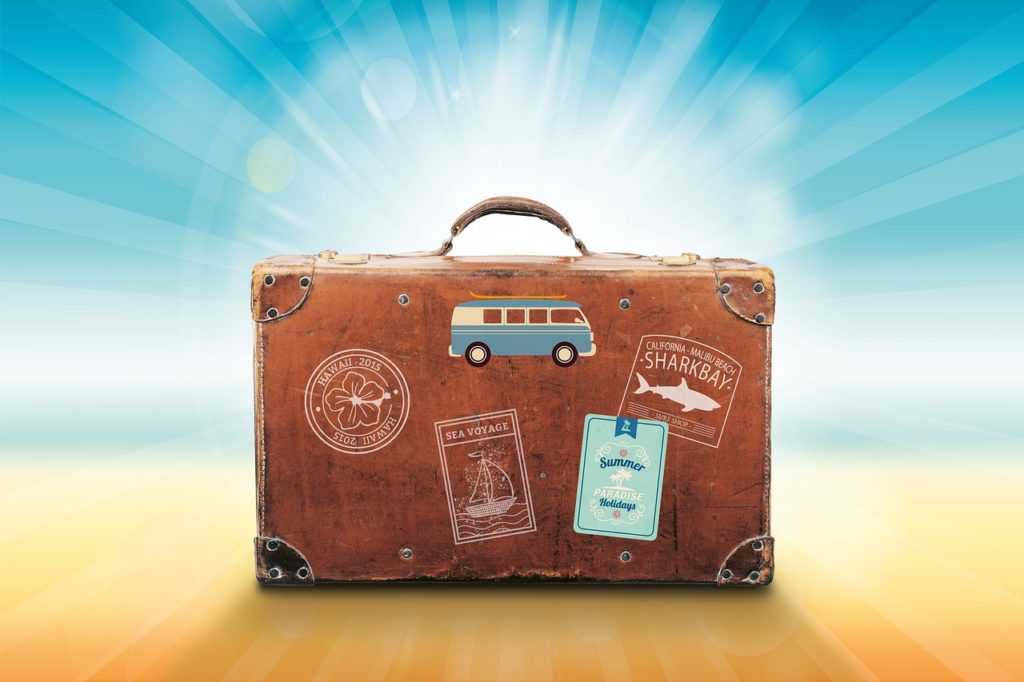 Choose Your Airline Wisely
The first thing you need to do is, of course, choose your airline wisely. Different airlines have different rules, restrictions and charges – and so it's a no-brainer to do your homework on each one and choose the one that is most beneficial for you in all aspects. When you begin to weigh up what the various airlines have to offer, look beyond the headline prices – because even when you think you might be making huge savings on a cheaper flight, you may end up paying what you think you've saved for your carry-on or your checked bags.
Research The Baggage Fees Policy
It is absolutely imperative that, once you've chosen your airline, to do your research on their specific baggage policies (as every airline will be significantly different). Many airlines' baggage allowances vary by depending on the routes you're flying and often class of service (other factors may also come into play). Without clueing up on the baggage policy, it's impossible to plan accordingly, so make sure you set aside some time to do this – otherwise, you'll definitely find yourself caught off-guard.
Invest In A Weighing Scale
By investing in a trusty luggage scale, you can make your life so much easier – and they're usually a lot more affordable than what you might think. You can check whether your luggage is overweight in advance, and from there you can decide what you might want to remove or re-pack. With a luggage scale, you're much less likely to be faced with any nasty surprises at the airport.
Pack Smarter
Instead of adhering to the typical advice of "packing lighter", as this isn't always entirely realistic, try to pack smarter. For starters, you can simply invest in some lightweight luggage. Standard suitcases can use up a surprisingly huge chunk of your baggage allowance, even when totally empty. Instead, make a point of investing in a super lightweight suitcase that will help you to save weight on your actual suitcase, and allow more of the weight allowance for your personal belongings.
Secondly, a traditional piece of advice that works like a charm every single time is to wear your bulkier or heavier clothes whilst travelling to take some weight off your luggage and make room for more belongings. You're entirely within your right to do so, all whilst avoiding those pesky overweight charges in the process. As well, don't forget to make the most of your hand luggage allowance, too.
Last but most certainly not least, consider what you could buy when you get to your destination as opposed to carrying it with you. Things like toiletries and jars of foodstuffs can be rather heavy and are usually always pretty easy to find no matter where you're jetting off to.
As well, if you're heading abroad and staying in holiday accommodation, don't forget to do your research on what will be supplied to you upon arrival. There's no need to waste your precious weight allowance and suitcase space on things like towels and hairdryers if you're going to have easy access to them at your destination.
Pay The Additional Baggage Fee In Advance
If you already know that your luggage is going to be overweight and there's not a whole lot you can do to avoid it, you can pay the excess fee in advance and avoid any unnecessary, stressful frustration at the airport (because really, who wants that?) As well, it's much cheaper to pay the fee in advance, so if your overweight luggage is unavoidable, it makes sense.
Consider A Luggage Shipping Company
At first glance, you might think it would be significantly more expensive to ship your luggage overseas than it is to just face up to excess baggage fees at the airport. However, it is in fact quite the opposite. If you have some serious amounts of luggage to take with you abroad or to bring back home with you, luggage shipping companies provide a welcomed, affordable solution.
Of course, the price of shipping your luggage will always depend on the size and weight of the item you're sending – but even still, it is likely to work out a lot cheaper than the overweight charges that are set upon by most airlines at the airport. They're super convenient too, as there's no need to wait in line at the check-in desk or wait around for what feels like forever at luggage carousels. All in all, your travelling experience can be a totally smooth one, which is always a bonus.
Author bio: Written by Katy Mairs, digital marketer specialising in content and social media marketing. Katy is the current blog editor at IrishParcels.ie, UniBaggage.com and NIParcels.com.