24 Apr 7 Things to Experience and Do in Lisbon
Famous for its warm weather, rich music and food culture, historical significance and beautiful views, Lisbon remains one of the most popular destinations in Europe for good reason. While we name several experiences to try in Lisbon, remember that the real treasures can be found simply by walking around the city and soaking up the atmosphere. Listen to some live Fado music, eat some fresh grilled cod and hike the picturesque hills (or use the trams and skip the climb)! Check out these seven things to do in Lisbon.
Visit the Golden Sands of Cascais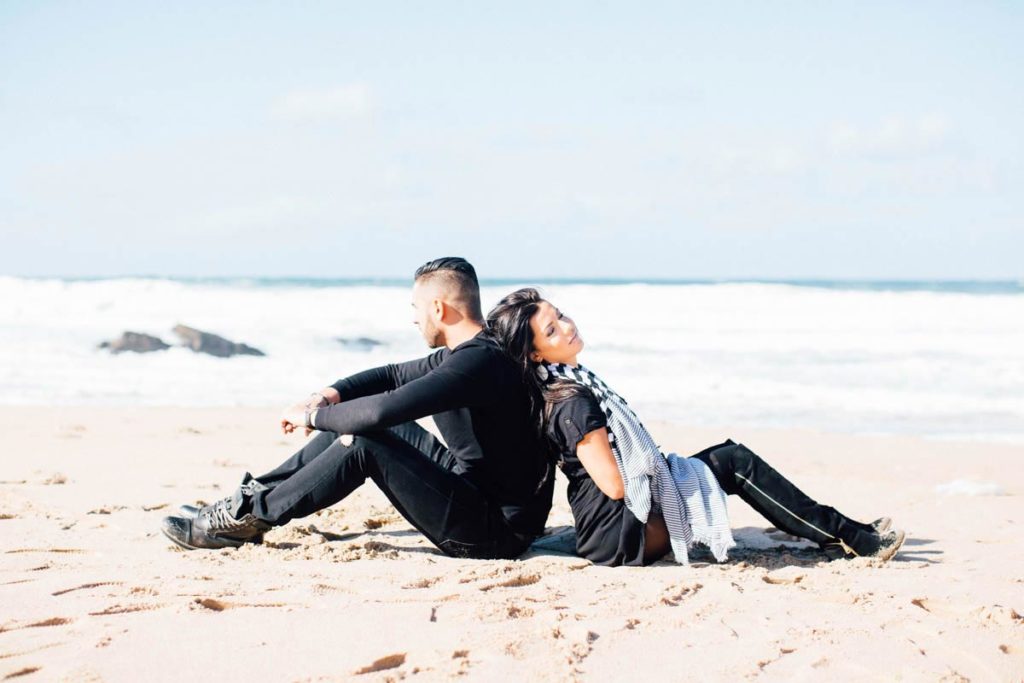 A day trip from Lisbon lies the gorgeous fishing village of Cascais. Many tour companies offer day tours to Cascais, but one can also catch a train for the 45 minute journey west of the city. Tourists come to the beachside resort for affordable seaside retreats. There are three beaches within a five minute walk from the Cascais train station, including the famous Praia da Rainha, or Queen's Beach. Also near the town are the Boca do Inferno cliffs, offering a bird's eye view of the surrounding landscape. Despite the small size of the town, there is plenty to see here. Explore the shores, then return to town and eat freshly caught seafood at one of the many local restaurants.
Tram 28
Travel like a local on the charming trams that zigzag through the city. Tram 28 is a popular line for tourists and travels to many popular points, such as St. George's Castle and Alfama. These trams are actually the same that were used back during World War II. The historical transportation takes tourists through the oldest and most beautiful parts of the city. Arrive early to get a good seat on trams, as locals also use them and they can get crowded fast. Tourists often take the trams up the hills and then walk down, exploring the streets by foot.
Alfama Neighborhood
One hillside neighborhood that Tram 28 will take you up, is the Alfama Neighborhood. Many people use the tram to go up and then walk back down. A historic district in Lisbon, many travelers suggest throwing away your map or phone and getting lost in this colorful neighborhood. From several points, such as Miradouro de Santa Luzia or the Miradouro Sophia de Mello Breyner Andresen, you'll be able to see breathtaking views of the city and the Atlantic below. After soaking in the landscape, walk through the narrow winding cobblestone streets, eat alfresco at the many restaurants and experience the laid back lifestyle.
Eat Gelato
Though you may think of Italy when you think of gelato, Lisbon is home to a gelato culture that must be tasted! During a hot Portuguese summer, a gelato treat is a perfect way to cool off from walking and sight-seeing. Historic and local ice cream parlors in Lisbon were inspired by the Italian ice cream parlors. Each neighborhood has their favorite parlor. Portuguese gelato is inspired by unique and exotic flavors, such as caipirinha, lemon with basil, custard and more. A cold scoop of gelato can be enjoyed alfresco while people watching or planning your next destination in Lisbon.
Santa Justa Elevator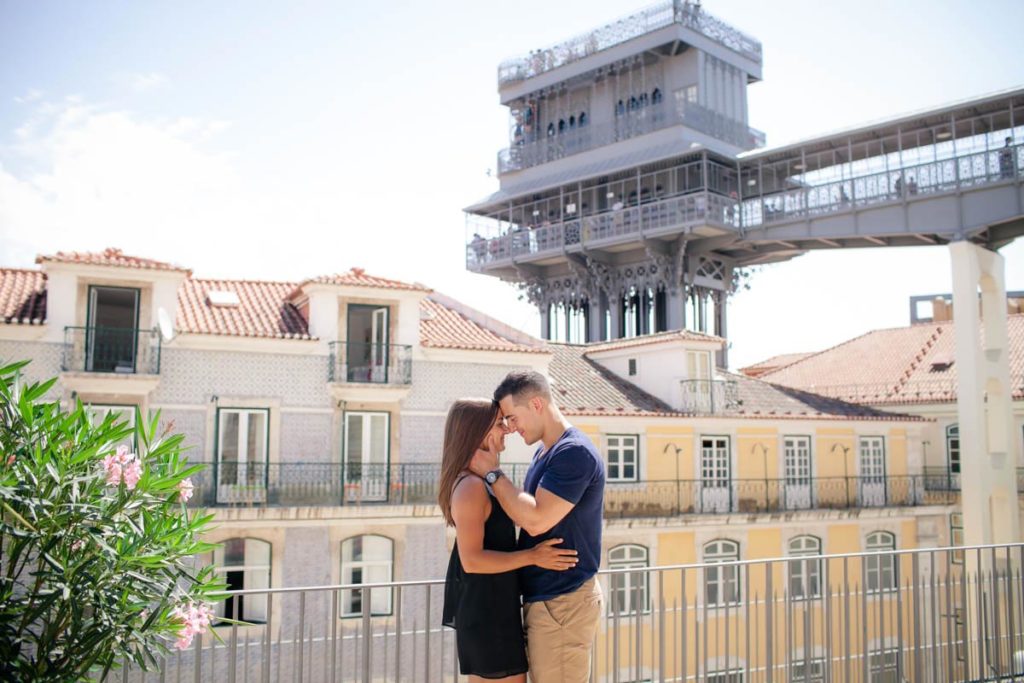 A historic and novel attraction is the Neo-Gothic Santa Justa Elevator. Formerly powered by steam, the elevator was designed by Raoul Mesnier du Ponsard, a student of Gustave Eiffel, the creator of the EiffelTower. The elevator is in the Baixa neighborhood and takes visitors to a 150 foot vantage point with views of St. George's Castle, Rossio Square and the Baixa neighborhood. The elevator has a wrought iron exterior and is an impressive structure whether you decide to ride to the top or not. As always, arrive early in the day to beat the crowds. You can also go at night for unique romantic nighttime vistas of the city.
Professional Photoshoot

A popular and emerging trend for tourists to create a truly memorable experience is to book a professional photo shoot on your vacation. Remember your visit to Lisbon by hiring a professional photographer to commemorate your travels. Choose a favorite location and dress to impress. If you choose a popular tourist location, be sure to agree on a time when the crowds will be minimal. Of course, be sure to make sure photos are allowed at the location you choose. Remember that the best light is often found right before sunset, known as the Golden Hour to photographers. A photoshoot will ensure you return home with a truly unique souvenir.
Monastery of St. Jerome
The Monastery of St. Jerome is a UNESCO World Heritage Site. This elaborate and massive monastery was built to honor the explorer Vasco da Gama. It is a spectacular example of the Portuguese Manueline architecture, a highly ornate style that was named for King Manuel I. The Monastery was a home for monks who prayed for sailors. It then became an orphanage and school until 1940. Now, visitors can explore the grounds and view the peaceful cloisters and exquisite artwork and architecture. Many royal figures and notable historical figures, including Vasco da Gama, are buried in the monastery tombs. The site is a popular tourist spot, so it's suggested to arrive early to beat the crowds. Once you finish exploring the monastery, you can continue through the Belem district it's located it, a destination in of itself.
If you love Lisbon and Portugal, check out the many holidays on offer from Sunway. Estoril is only 20km from Lisbon and there are direct flights from Dublin, alternatively, Paco De Arcos is a bit quieter.  See here for direct flights to Lisbon.