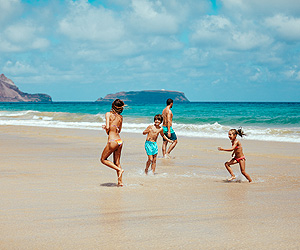 09 May Choosing the right sun holiday destination for you
Your sun holiday destination
Choosing the right sun holiday destination could be one of the most important decisions you make this year. The Sunway Travel YouTube channel has over 300 videos to help your choose your perfect sun holiday destination.
Sunway offer over 70 sun holiday destinations. Browse our Sunway Travel video playlists, which we have carefully selected to help make your decision easier:
Here at Sunway we have everything wrapped up in one great package to make things easier for you. All our european sun holiday prices include return flights, accommodation, transfers, destination support and 20kg baggage allowance. Time is precious, don't waste it searching through hundreds of websites. You can find what you want at www.sunway.ie.
All Inclusive holidays have become very popular with Irish clients as just about everything is paid up front and it's a great way of planning the overall cost of your
holiday too. Sunway offer plenty of affordable holidays to suit all tastes.
As an Irish owned and operated business unlike many other operators, Sunway Travel has 50 years of travel experience. We have survived many booms & busts, ash clouds and strikes. We understand what Irish holidaymakers want and deliver it all the time. But don't just take our word for it, see where our loyal customers have been and what they thought in our testimonial section.
We are renowned for outstanding representative service in our resorts. We understand what Irish holidaymakers want and do our best to deliver it time and time again. This ensures we give you holiday memories to last a lifetime.
To book your Sunway summer sun holiday destination today, call us on (01) 2311 888 or book online at www.sunway.ie.
Sunway – We've got the World Covered