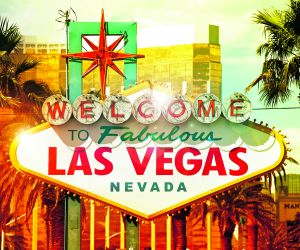 02 Jul 48 Hours in Las Vegas: Make Sure You Don't Miss a Thing
With a whole host of things on offer to tempt you, Vegas truly offers an experience that no city on earth can match. The only issue is finding the time to fit it all in! With 48 hours lying ahead of you to explore this one-of-a-kind city, it pays to plan ahead. Take a look at some of our suggestions below and then get ready to enjoy the break of a lifetime!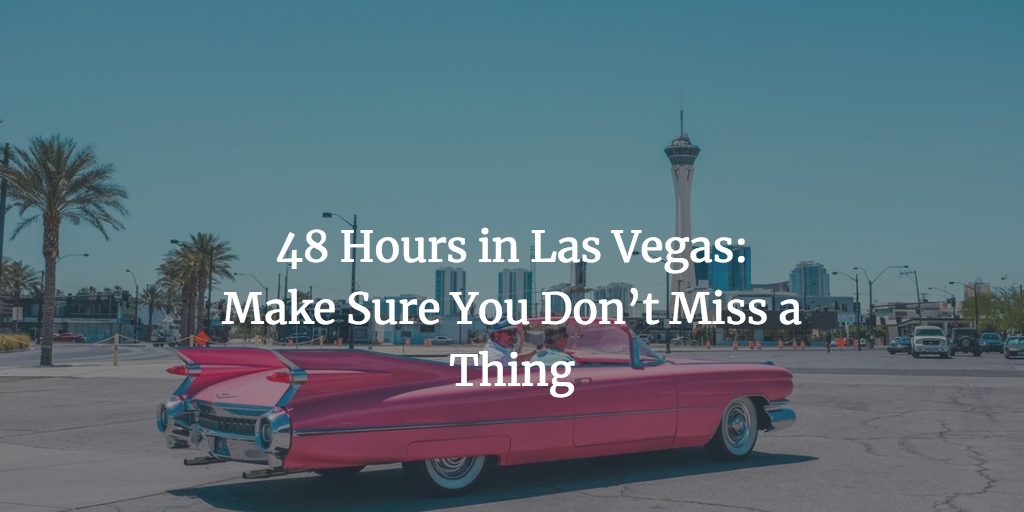 The Bellagio
When you think of Las Vegas, you instantly see images of yourself at the card table with stacks of chips in front of you and a pile of money in your pocket. To give yourself the full Vegas experience, make sure to stop in at the Bellagio: one of the most luxurious casinos and hotels on the entire strip. Famed for its high rollers and incredible nightlife, the Bellagio has to be a leading contender on your Vegas to-do list.
Red Rock
Before the casinos and the seemingly never-ending parties, Vegas was a desert oasis that cowboys called home. To give yourself a little variety, why not head away from the strip and head to Red Rock for some horse riding at sunset? Perfect for getting away from the hustle and bustle by getting back in touch with nature. If there's one photo that you must ensure you get before your 48 hours is up, then it's a Vegas sunset on horseback.
The High Roller
Enjoying the sights of the strip is great fun, and what better way to take in everything around you than from the High Roller? Many a city has a giant wheel that offers stunning views, but as with everything else, Vegas does it bigger and better. Enjoy some drinks, take as many photos of the skyline as you want, throw in a couple of selfies for good measure and you have the perfect recipe for the ideal evening entertainment.
Cirque du Soleil
Nothing says: 'Vegas' like some stunning live entertainment, and nothing comes bigger or better than the Cirque du Soleil. Doing them justice really isn't possible, so all we can suggest is that you go check them out in person! Sit back and marvel as the music, lights, and the incredible choreography all come together in perfect harmony to create stunning visuals that have to be seen to be believed. Make sure you book early to avoid disappointment!
The Grand Canyon
Okay so it isn't strictly in central Vegas (not even the strip could accommodate something this grand), but if you want to see one of the world's stunning natural landmarks, then you're certainly in the right neighborhood. With helicopter tours departing Las Vegas every few minutes, you'll be able to make the roundtrip in an afternoon and still have the entire evening to sample the famous Vegas nightlife. Make sure to pack a camera because you'll never have seen views that come close to these.
Stratosphere Tower
Like the thought of the High Roller but looking to get up even higher? Introducing the Stratosphere Tower: one of the highest points in Vegas and perfect for photos of the entire strip. By booking ahead, you can be up and down inside an hour and still have the rest of the day to enjoy a whole host of other activities on your to-do list!
The Mandalay Bay Shark Reef
Who says the desert can't play host to some of the ocean's most amazing creatures? The Mandalay Bay Hotel hosts its very own shark reef, so that you can take an up close and personal look at some of nature's apex predators. A great way to see something a little unexpected and take a break from the casinos and never-ending parties that call Vegas home.
Gondolas at the Venetian
Experiencing an entire world in a single evening is exactly what Vegas is all about. Not only does the Venetian offer a great replica of St Mark's Square, it also plays host to some incredible gondola rides. The perfect way to take in some stunning sights as you unwind at the end of an action-packed day, there is simply nothing more relaxing than bobbing along on the water as you take in the nightlife.
The Rio Wine Cellar
This is one of those must-see attractions that is hidden away beneath the strip; another great reason to plan ahead and work your way through our list! Underneath the Rio lies an incredible wine collection that is valued at more than $10 million. With anything and everything your palette could ever wish for, the Rio Wine Cellar is a must-see for any budding connoisseur who wants to sample some of the finer things in life. Plan ahead and book yourself in to avoid disappointment and you'll be sure to enjoy a good few hours with some of the world's finest wines.
The Peppermill Fireside Lounge
A fire lounge is something you just have to try, there's really no way you can go to Vegas and miss out on them! Sit back and sample an array of your favorite cocktails, tap your feet to some timeless disco classics, and bathe in the warmth of your own personal fire pit. If you're looking for something truly unique that you won't find anywhere else, then make sure you make time to relax fireside; there's simply nothing else like it!
The Mob Museum
Vegas is certainly a city with a rich history, and perhaps no era is as glamorous or as thought-provoking as when the mob ran the strip. If you want to immerse yourself in a bygone era why not head over to The Mob Museum in Downtown Vegas? With a hands-on crime lab and the chance to try some firearms training, you'll have everything you need to dive right into the world of the mob.
So there we have it, a whole host of options to add to your Vegas to-do list. Even though you may only have 48 hours, you can still fit so much in, the only difficulty will be deciding which attraction you want to go to first! Book your stay in Vegas and start having the time of your life!