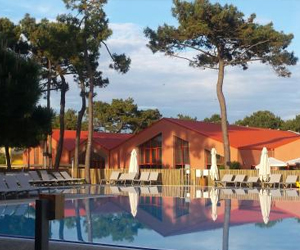 25 Jun And We Hit The Beach
Tom Dunne's Club Med family beach holiday to Club Med La Palmyre Atlantique in France.
"This might be the last time," my wife said. She meant our last time on a Club Med holiday. I was aghast. "Why?" I wondered. "Well'" she explained," "Eva is eleven now and the kid clubs age limit is twelve." I was somewhat relieved. Firstly, it meant we had a year left and, secondly, Eva looks ten and I am not above lying, because these holidays have been some of the best we've ever had.
The Club Med idea sounds simple enough. Take a sunny location, add entertainments for the kids, literally from dawn to dusk, add food and drink for the parents and place it in a secure environment free any intruders or chance of escape! Simple it may be but do these things right and you will create the conditions in which mammy and daddy can relax in a way they haven't since before the children were born!
Being our second Club Med trip, I was alive to the possibilities. I opted for the 6 AM flight. My wife wasn't sure, it involved a 3:30 AM alarm, a tall order for young kids, but it worked. Packing became part of the fun, it felt like Christmas, and both were in bed by 8PM. The next day I had them in a pool in France by 10:30 AM. If the holiday had stopped then I would have already won Dad of The Year.
But, of course, it didn't. It continued for seven more delicious days during which that pool saw almost continuous use. It's impossible to exaggerate the importance of a pool to children. One of ours, Skye, seems to have gills. At meal times it's like trying to spot a seal. She breaks the surface only to disappear and then reappear miles away a minute later. And that is all she wants to do, all day, every day.
This is a pity because the on-site activities are many. There is tennis, archery, golf, horse riding, table tennis, flying trapeze and sailing to name but a few. Archery is a major favourite, but forty-degree heat made even it tough work and the attractions of the pool, and nuclear levels of sun cream won out most days. Not that we minded. The endless whoops of delight provided a lovely backdrop to our poolside coffees and book reading.
The days take on a beautiful rhythm. Breakfast is leisurely, long and wonderful. Its followed by swimming, a break for coffee and more swimming. Lunch tends to coincide with the peak of the midday sun and for me will involve a guilt free beer. This lends itself to a crucial midday nap, followed by more swimming and then the highlight of the day.
This highlight is called Goûter. It is the French tradition of having 'something sweet and sugary' with afternoon coffee at 4 PM. We fought against this on the first day, responsible parenting and all that. But by day two we were happy to apply a "two-slice maximum" rule which we argued could be addressed back home in a gym. Most days we were counting the seconds till Goûter time!
We made one trip to the local town. This was ill advised. It was a beautiful town but a short walk is not a short walk in forty-degree heat. The food was not remotely as nice as that at the hotel and at their age you could be next door to the Grand Canyon and kids just wouldn't care. They looked at us as if we were torturing them. We could not get back to the pool quickly enough.
The evenings were our favourite time . There was of course a happy hour and an in-house band. I really liked the band. The girl singer was remarkable. I'm sure there are stories there of albums, record companies and false dawns. I was tempted to share my own background with them but thought better of it. There are worse ways to fund a music career than by being the in-house band in such an idyllic location.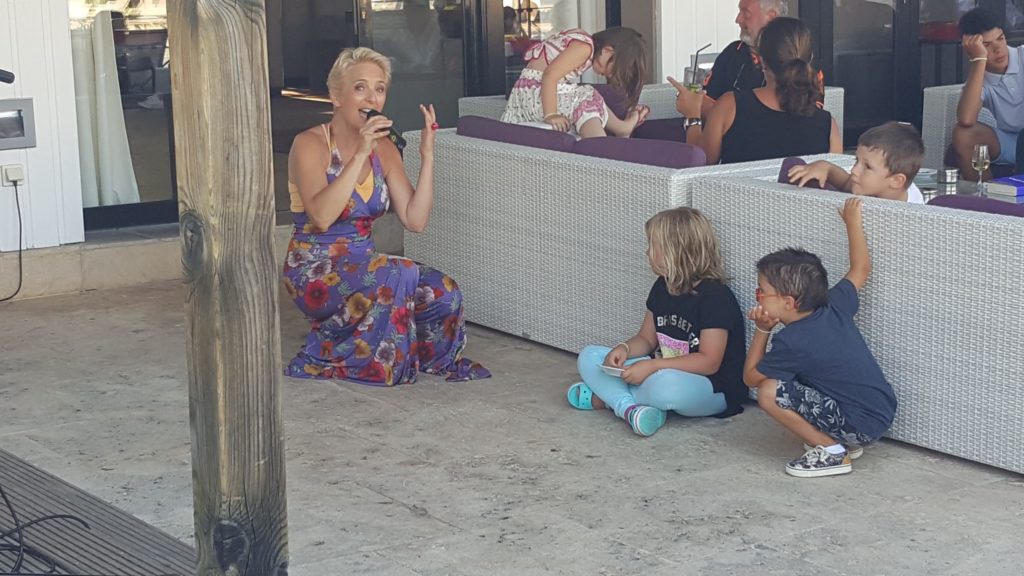 Our children, at this point, have developed an almost feral need to befriend other children. By day two 'life-long' friendships had been established with a girl from Bray, now living in Paris, and two from Belfast. This led to a few requests for them to be allowed dine together. It made them feel grown up and allowed us to also dine alone, in a stunning setting. I wouldn't like to get carried away, but this was romantic and unexpected.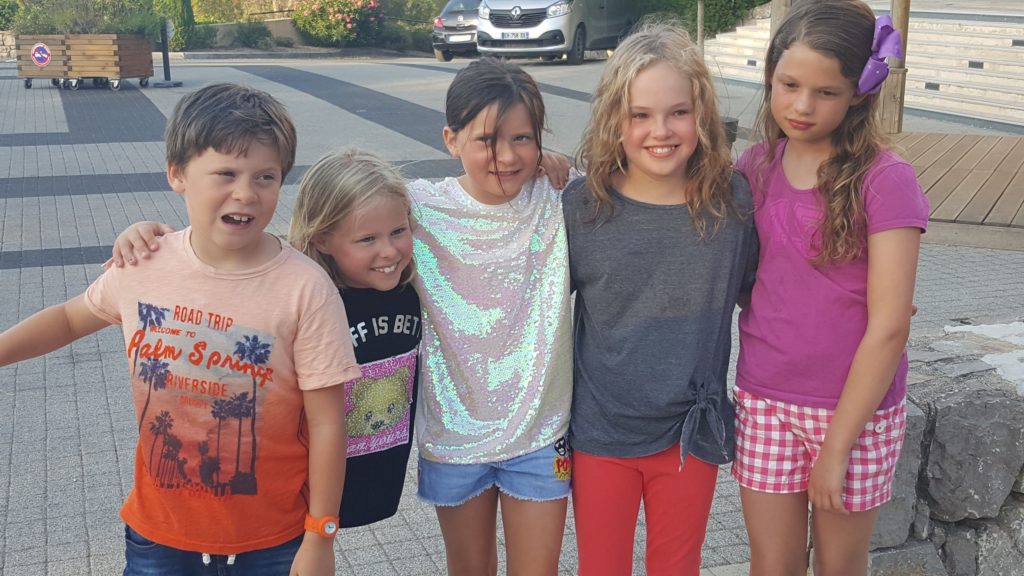 Night times are wonderful for kids. Each Club Med has a state of the art theatre in which there are nightly plays and musicals and in which the children are an essential part. The last night of this involves a champagne fountain. It isn't real champagne, of course, but try telling them that. It's a fittingly celebratory end to a great week.
Our last evening felt particularly poignant. Audrey and I shared a glass of champagne and took a moment to savour the stunning local scenery. Audrey looked radiant and somewhere we knew our children were excitedly exchanging addresses and shedding 'I will miss you" tears with their new friends. You get to savour these moments because the cares of the world stop at the doors of a Club Med holiday. We clinked glasses. "Italy next time!" we agreed.  I'll be in rush to grow up my little ones.
Tom travelled with Sunway to Club Med La Palmyre Atlantique in France. Club Med offer 64 all-inclusive sun and ski resorts worldwide including Portugal, France, Italy, Switzerland, Florida, Maldives, Cancun and many more. Enjoy an unforgettable experience for families traveling with babies, kids and teenagers, couples or solo travellers. Expect stunning locations with direct flights to lots of resorts, short transfer times, superb accommodation, gourmet food, endless snacks and drinks from the bar, fantastic children's clubs from babies to teens and a multitude of sports and activities. Prices are in euro and children under 6 stay free on select dates. Short stay options available. Club Med La Palmyre Atlantique Holidays to start from €1149 per adult including flights from Dublin and transfers, departing 03rd September 7 nights. Family packages start from €2789 for 2 adults and 2 children under 6 departing 3rd September. Call 01-2366800 or visit www.clubmedsunway.ie.
Writen By Tom Dunne
Issue date 25th June 2018
Website: Club Med La Palmyre Atlantique