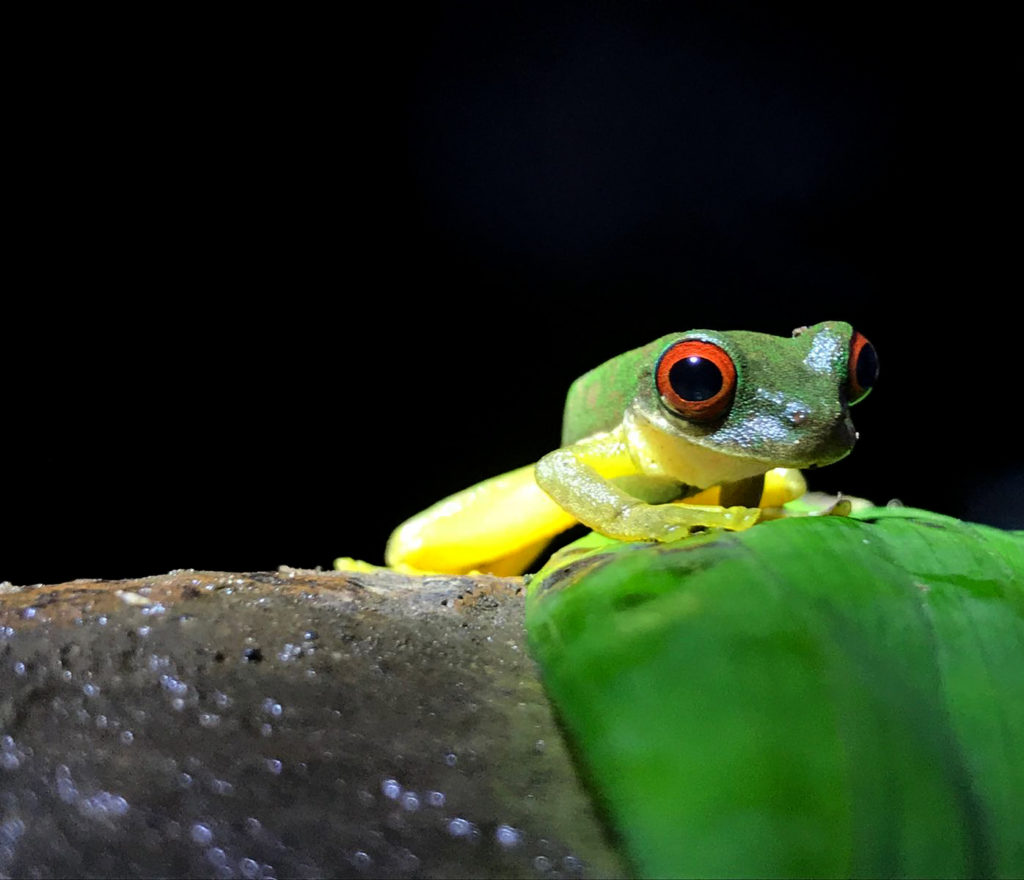 20 Aug Costa Rica Quest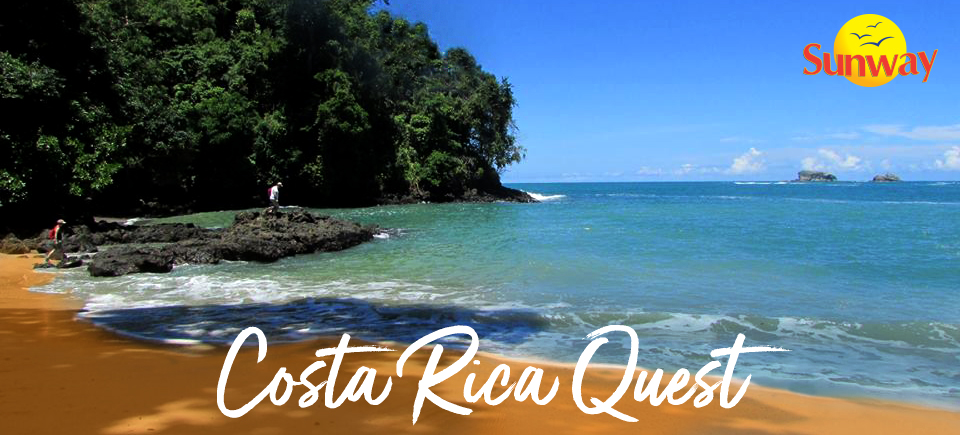 Hi everyone, Enda here! I am just back from an amazing ten day adventure in Costa Rica and there's plenty to share!
G Adventures
I travelled solo with G Adventures on a trip called 'Costa Rica Quest'. In San Jose I met up with the rest of G Adventure group, who became my travel buddies for the next ten days. Together, we travelled to La Fortuna, Monteverde and Manuel Antonio/Quepos before returning back to San Jose.
Who would like this tour?
If you're interested in nature and/or adventure, then this is the tour for you. There are tons of experiences along the way, including a tour of a coffee plantation where you'll enjoy a delicious lunch. You'll get a chance to try out not only the coffee, but also locally made coffee liqueur and moonshine!
Incredible Experiences
On our adventure we got to visit the Hot Springs in La Fortuna at Arenal Volcano, then experienced a guided cloud forest night walk – one of the highlights of the trip for everyone and a wonderful way to get up close and personal with the wildlife!
Optional Activities
There are lots of optional activities available at each location, guaranteeing an amazing experience whatever you choose. Most of my group chose to do white water rafting in La Fortuna, which was my favourite. I then ziplined my way over the cloud forests, trekked across the hanging bridges in Monteverde and visited the amazing Manuel Antonio National Park – where the monkeys will try and steal your lunch!
Then we finished off with an ATV tour in the mountains, which was incredible. We may have been covered in mud, but we had the chance to wash it off in one of the millions of waterfalls that are everywhere in this beautiful country.
Other options are canyoning, horseback riding, kayaking, surfing and sailing. Of course, you can also hang out at the pool or the beach (if you can fit it in!) I met a lovely bunch of people, both travelling solo and with friends/partners. Our amazing guide Jorge was a gift, as he knew all the best places to eat and helped us fall in love with Costa Rica.
San Jose & Wildlife
There's not a lot of time in San Jose, unless you add a day before or after your tour. I did this myself, and would definitely recommend it. Taking a free walking tour of the city was perfect for packing a lot in, but also worth it for the statue of John Lennon alone! I then visited an animal sanctuary just outside the city, where I got up close with Sloths and Toucans, which we saw throughout the trip.
Even a visit to the supermarket had us bumping into monkeys, lizards and sloths in the carpark – there's not many places where you can say that!!
See the World Solo
I had an absolute ball on my Costa Rican adventure. It's a great way to get to travel the world solo, and I'd recommend it to anyone in a heartbeat! If you want to experience this adventure for yourself, we have great offers:
9 day Tour Only from €749pp
Tour and Flights from €1689pp
If you want to find out more about our adventure holidays with G Adventures (and more!) check out our website or call us at 01-2311856. You won't regret it!