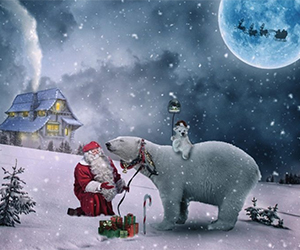 22 Oct Does Santa Live in Lapland?
Lapland is recognized by children and adults all across the world as the home of Santa Claus, everyone's favourite jolly fella in a red suit.
One of the main reasons that Santa has chosen Lapland as his residence is the winter wonderland that is synonymous with this part of the world.
The temperatures in Lapland often drop to as low as -45°C and there is snowfall almost all year 'round, to accompany the dark, mysterious nights; meaning it's the perfect place for the elusive and somewhat mysterious and secretive Big Red Man to live. The fact that not many people live here, alongside the fact that not many choose to visit either, makes for the perfect location to wrap presents and compile naughty lists – just what Santa and his team are in need of.
The magic of Lapland perhaps owes some of its allure to the fact that he has made his home there – yet the snow-covered mountains and wonderful scenery, the spectacular Arctic wildlife, the whiteness bathing in light from the Aurora Borealis are certainly appealing enough to visitors, even without the possibility of a tour around Santa's house.
If you are perhaps tempted to accumulate some additional Christmas spirit this year, or are simply looking for a different kind of winter holiday, that has more to offer than the usual trappings of ski and snow, let's explore what you can explore while in Lapland, and perhaps you will be tempted enough to book a visit!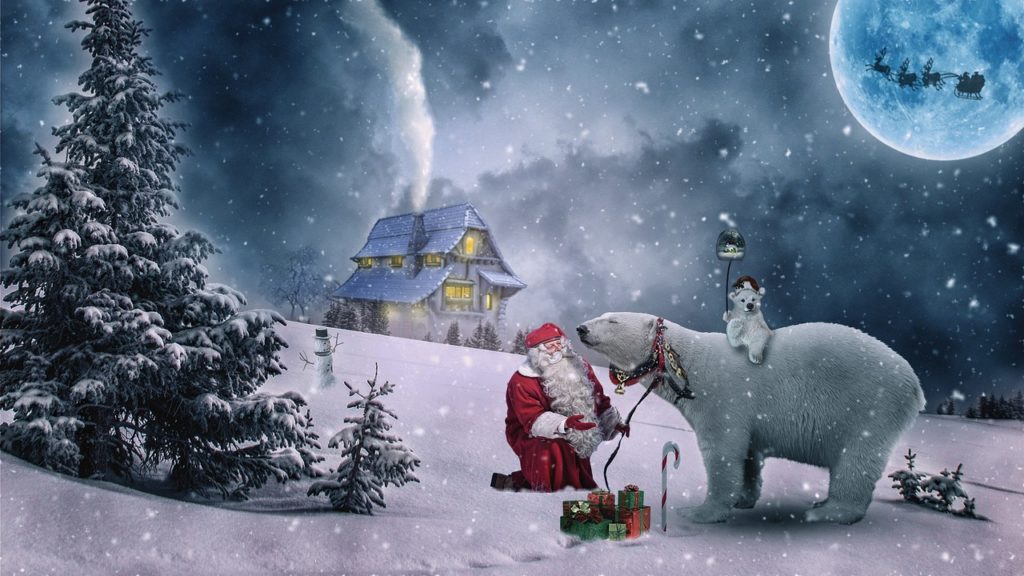 Santa's House
You might be surprised to discover that the 'real' Santa Claus, whom the legendary figure is based upon, never actually lived anywhere near Lapland.
Instead, Saint Nicholas, who's served as the inspiration behind Santa Claus, was actually from Turkey. Saint Nicholas of Myra was born in Turkey and lived there for his entire life, travelling around the country, inspiring and looking after people, sharing gifts and wisdom. It's precisely his famed generosity that has both acquired him sainthood, and served as the inspiration behind his transformation into Santa.
The house he lives in today is commonly known as Santa's Workshop and it is snuggly nestled in a glorious nook of Lapland. The Santa Claus Village is also just nearby, and this is where you can go to get a glimpse into his world.
There are elves and gifts everywhere, and if you choose to come, you will get a rare chance to see just how the present that you unwrap from a stocking has come to find itself there.
The cosy home of Santa is covered in snow all year round and houses many festive and warming features. Santa is known for his love of hot cocoa, so you can always expect it to be on hand whenever Santa is home!
You can visit Santa Claus Village every single day of the year, but perhaps naturally, most venture there near the end of the year, when the season is right and when the world is festive and joyful in anticipation of Christmas. But with so much to do, you might even want to come back again at a different time!
There are husky and reindeer rides to enjoy and you can take part in many festive activities, such as designing gifts, carving ice and even staying in an igloo hotel! Not to mention all the skiing and snowboarding, as well as some more child-like activities, like building snowmen or having snowball fights!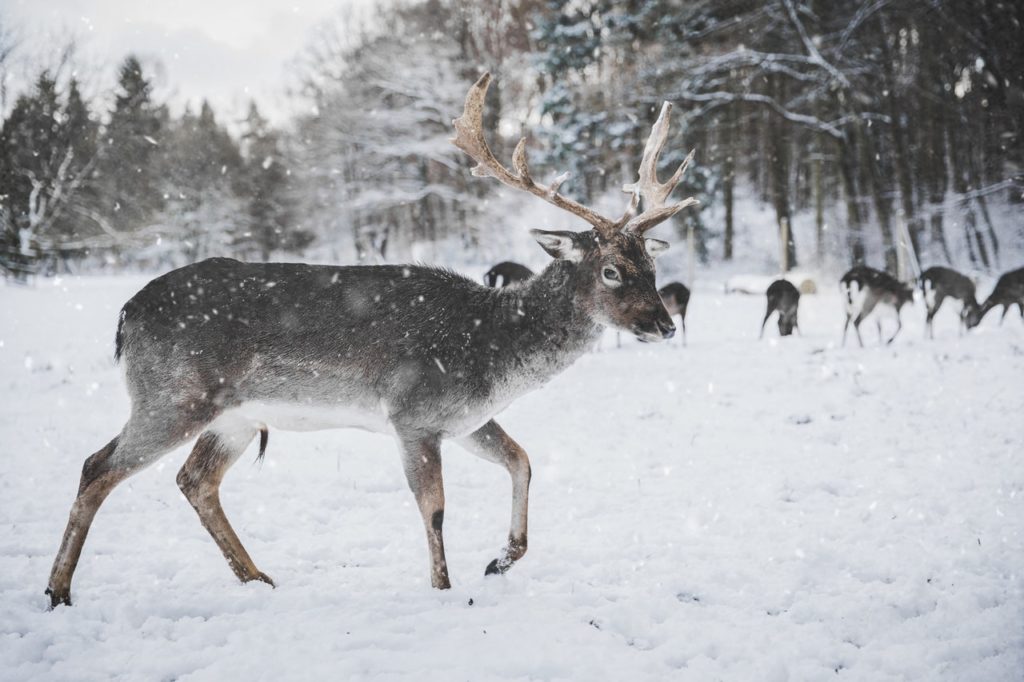 Santa's Reindeer
There are over 34,500 reindeer known to live in Lapland, which is slightly more than the eight reindeer (minus Rudolph) that Santa requires to pull his sleigh on Christmas Eve! However, it also means that Santa has plenty of help when it comes to delivering gifts, and he is certain to never fail to deliver a special gift!
They live in close proximity to Santa's home, so that they can always be ready to take on a trip that the big man might need them to. When in Lapland, you can visit the reindeer that help pull and fly Santa's sleigh, and witness the majestic beauty of these animals from up close. However, bear in mind that they are not there for your enjoyment alone, and that you need to be respectful of them when you interact with them.
You can even be taken on a very festive sleigh ride, pulled by these amazing animals. Or you can take on a husky sled, that will feel much more like an adventure, and less like a Christmastime ride.
Just imagine the scene – the Northern Lights are shining down on a pure white field of snow, while you are bundling up in the back of a sleigh and getting ready to enjoy some hot cocoa while dashing through the snow. Who wouldn't want to visit Lapland?