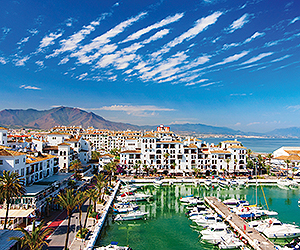 10 May Family Fun on the Costa del Sol
The Costa del Sol is quite rightly regarded as one of the most popular holiday destinations in Europe. Year on year, its popularity continues to grow as holidaymakers flock to this stretch of coastline in the south of Spain.
Many of them will be families. For whilst parts of the coast do have a reputation for pretty vibrant nightlife, it is overall a very family-friendly getaway.
So if you've never been before, but Costa del Sol is on your potentials list for your next break in the sun, here are some reasons why it should move onto the Must Visit list.

Let's start with the most obvious attraction –
Weather
Costa del Sol translates literally to Coast of the Sun, and let us tell you right now that this name is not ironic!
Whilst Spain itself has a reputation as a very sunny country anyway, the Costa is the sunniest region in the country itself – clocking up a whopping 320 days of average sunshine per year.
If you want to have a family-friendly holiday in the sun, then you need – wait for it – sunshine, right? Nowhere in Europe is going to supply almost guaranteed sunshine in the same way as the self-proclaimed Coast of the Sun.
Out of Season
Summer holidays can be expensive, and many hotels, attractions, and beaches are going to be very busy.
The Costa del Sol, however, provides frankly outstanding weather all year round. We are talking average temperatures of 15 Celsius in January.
The rest of winter is even better, with March boasting temperatures averaging at around 18 Celsius, and year-round it hardly ever drops below double figures. This means that if you want to, you can get away at half term at different parts of the school year and still expect decent weather – whilst avoiding the high summer crowds altogether.
The Airport
This may very well be the least romantic part of the holiday experience! At the same time, however, it is definitely one of the more practical considerations that must be made – especially by families with young children.
Malaga airport serves the region of Costa del Sol, and it is the third largest airport in Spain. At present, work is underway on a second runway and a brand new passenger terminal that will more than double the current capacity.
You have a range of flights available, and you might even be able to find a last minute deal. They touch down into a modern airport with excellent onward travel links. That is only going to help make your holiday start – and finish – calmly and smoothly.
That definitely can't be underrated!
Beaches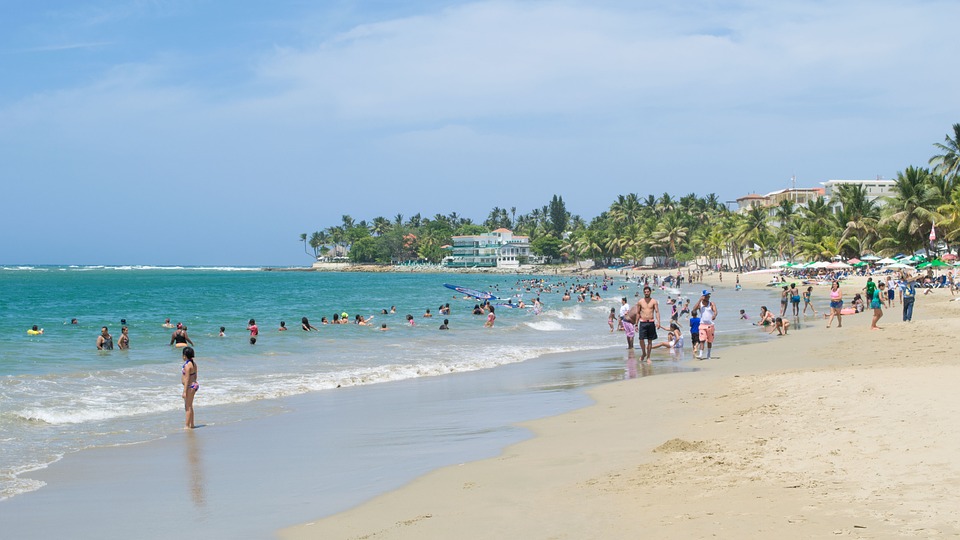 When the sun is shining, you want to hit the beaches – and on the Costa, you are frankly spoilt for choice!
The Blue Flag scheme from the European Foundation for Environmental Education is well regarded across the continent as the most important certification for beach quality.  Around Europe, various regions clamor for as many Blue Flag certified beaches as they can get – thought many don't come close to the success of the Costa.
As of 2017, the region is home to no less than 25 Blue Flag beaches, a truly phenomenal number.
Marbella probably boasts the best combination of beaches to suit most tastes, with a wide number of family-friendly stretches of beach. The Playa de la Carihuela has clear, shallow waters making it ideal for swimming, whilst the Playa Las Viborillas is a real hidden gem, tucked away behind rich vegetation and towering cliffs, making this the beach to head to for a little peace & tranquillity.
Food
If you've ever been in even the most standard Tapas bar, you'll know that the Spanish have some great food and a strong culinary history.
Of course, if you're staying in a hotel or resort and are going full board, you don't necessarily need to head out to restaurants and bars. If you're not – or if you are and fancy a change – it's good to know that you have plenty of choice of eateries on the Costa.
The choice really is exceptional too and spans the full range from Michelin starred restaurants (the Costa boasts no less than 5 of them) through to the hundreds of Chiringuitos that line many of the beaches. These inexpensive fish-based restaurants are local institutions, serving delicious fresh fish (and meat dishes and salads) at incredibly low prices.
Almost all are family-friendly, especially restaurants and cafes that cater to the local Spanish residents, for whom eating out as a family is a big deal and children are always accommodated.
Amusements
As wonderful as the food, the weather and beaches can be, sometimes that's not enough to entertain the little ones for an entire holiday. As a family-orientated destination, the Costa has gone to great lengths to encourage the creation of a number of amusements and theme parks to help kids burn off a little extra energy – and keep them entertained while you sink a Sangria or two!
Naturally, because of the amazing weather, water parks are very popular, with Aqualand and Parque Acuatico Mijas Water Park being two of the largest and most popular.
Aside from that, there are aquariums and award-winning zoos, theme parks like Tivoli World and sprawling Go Kart centers like Karting Mijas to keep kids (and big kids!) of all ages entertained.
River Walking
Rock pools, gushing waterfalls and the feeling of being right in the heart of nature, a river walk in Rio Chillar in Nerja is a great day out. It really allows for a sense of getting back to nature, and you can forget that just a few miles down the road are huge theme parks and beaches covered in lounging tourists.
It's nice to finish with the idea of the varied sides of the Costa del Sol that is so well represented by the river walk above because it really encapsulates the overall appeal as a premium family getaway.
Just about any aspect of a top quality summer holiday is right here in this one stretch of coastline. Friendly locals, fabulous food, amazing weather, excellent amusements and parks, family-oriented resorts and hotels, convenient travel, culture and some of the finest beaches in Europe all combine in this fantastic location.