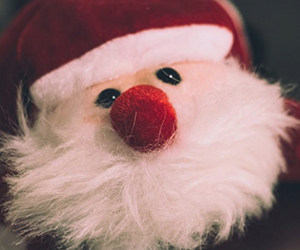 28 Oct How Old is Santa Claus?
The legend of Santa Claus has been around for many decades now, and he has become quite synonymous with winter, snowfall, Christmastime and gift giving. If you ask any child anywhere in the world where they think Santa is from, they'll undoubtedly say the North Pole.
But his story is more complex than that, and goes a bit further back in time than we might think. It has evolved across many continents and many years to arrive at the tale about Santa and his life we are all so familiar with now.
Children are told stories about Santa Claus from a very young age, believing him to be the person who brings everyone's presents and nestles them under the tree and in ready stockings on Christmas Eve. The magic of Santa can stick with adults as well, as they rush around trying to prepare everything for a glorious Christmas morning. Yet not many stop to think where the jolly old fellow comes from.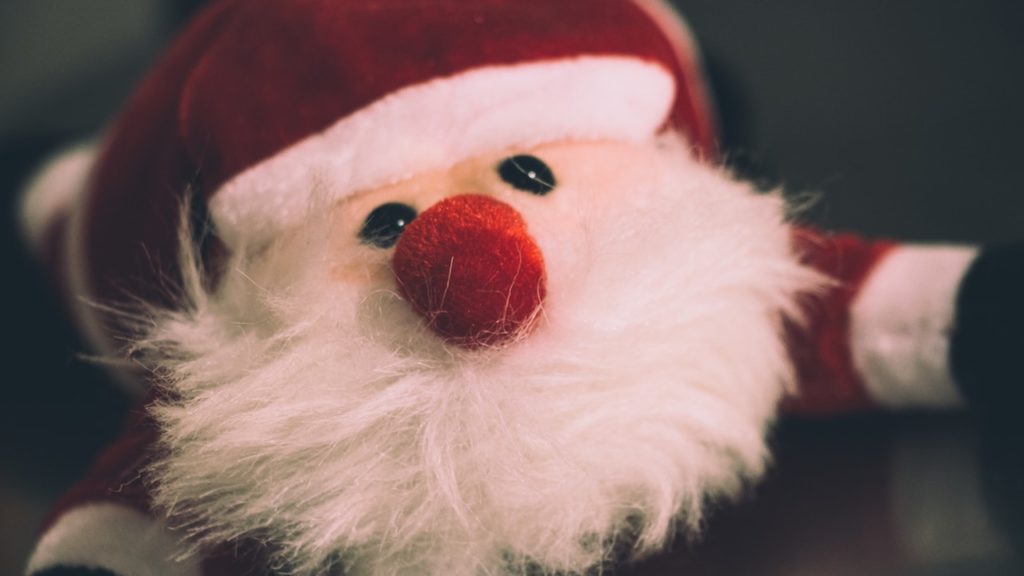 When was he Born?
The origins of Santa Claus date all the way back to the 3rd century, and Saint Nicholas of Myra. St. Nick lived in a Roman town in Turkey and it's thought that his generosity is what has made him famous and paved the way for the St. Nick that we all know and love today. As a renowned Christian, Saint Nicholas often provided people with many a gift.
This means that the Santa Claus we know today is considered to be 1,747 years old! While the legend of Santa has changed and developed somewhat over the years, the fact that we know that Saint Nicholas lived in the 3rd century means that Santa would truly now be over 1,700 years old!
He resides in the North Pole with his reindeer and Mrs Claus (who is thought to be 1,136 years old!).
Where was he Born?
Santa Claus is thought to have been born as a human similar to you or I, but it was his longstanding generosity that has made him a Saint and with that, he has become the beloved Santa Claus that everyone adores today. It was also his generosity that has stopped time for him; he was already an old man when he was proclaimed a Saint, and so he still looks like an old man today (and is doing mighty well for being over fifteen hundred years old!).
Santa is thought to have been born in Turkey, like he have said, and was renowned for his kindness and selflessness. He travelled all across the countryside, helping the poor and the sick as well as protecting children. From there, it took him some time to move to the Pole.
Where does he Live now?
Santa's home today is in Lapland, in the North Pole. He lives there with Mrs Claus and his eight reindeer (and Rudolph, who was the most recent addition to his reindeer clan, and has been a part of the gang since 1939).
Lapland is a truly magical and mystical place to visit. Children can enjoy paying a visit to Santa and meeting his reindeer. The world-famous destination is an idyllic place for those seeking to inject a little extra Christmas spirit into their lives.
The snow-capped scenery, cosy wooden lodges and the incredibly elusive Northern Lights all make for the most magical winter wonderland.
Guests can enjoy skiing, snowboarding and paying a visit to Santa, as well as getting the chance to see the Northern Lights, if they are lucky. They're one of the main attractions in Lapland, and it's a truly wonderful experience to see them in real life running along the skyline above Santa's home.
It's clear to see why Santa would want to live in Lapland; the snowy scenery, the artic temperatures and the abundant wildlife make for the most magical of places. The North Pole is the perfect place for Santa to set up home: no one is likely to bother him there and spoil all those Christmas surprises.
Santa Claus village in the North Pole is a winter wonderland at all times of the year though, where visitors can get to know his team and reindeer, and enjoy a delicious cup of hot chocolate!
There's also a number of national parks to enjoy and explore; here you'll get to catch a glimpse of amazing arctic wildlife such as polar bears, deer and even wolves!
The legend of Santa is an incredibly long and fascinating story. There have been many alterations as to the way Santa looks. Stories of his kindness and festive spirit have travelled all around the world and every Christmas, children stay awake hoping to meet Santa leaving gifts under their Christmas trees.
The original Santa wasn't exactly fat or jolly or dressed all in red, but he did exude a warming, festive spirit that has passed on to the Santa Claus of today. Despite the fact that he has seen many a Christmas, Santa is not planning to slow down any time soon, and you can soon enjoy another Santa watch as he flies around the globe in a single magical night.