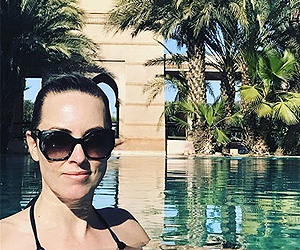 20 Mar Kathryn Thomas gives thumbs up for Club Med Marrakech
Club Med Marrakech: 'It is a well oiled machine that knows exactly what its guests want'
So I'm just back from my first ever Club Med holiday in Marrakech. You see, Club Med, to me, was a bit like going on a cruise… something I would do at some point when I was a little older. Cruising when I was 97 and Club Med if I had a clatter of kids hanging out of me. But sans children, and  avec a longing to get back to beautiful Marrakech, myself and my friend Aisling, both in need of some serious R&R, were happy to lose our Club Med virginity together.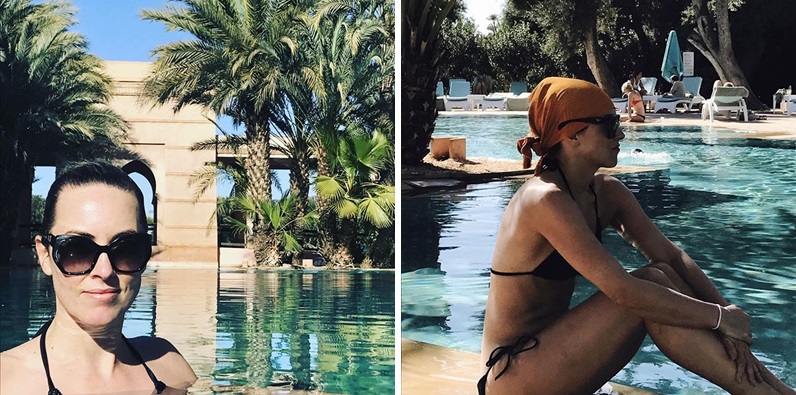 We checked in to La Palmeraie Club Med Marrakech and were greeted by a smiling efficient team who showed us to our room and gave us a programme of activities that would tire an Olympic athlete out just looking at it. There is literally something to do every hour of the day at Club Med. Golf, tennis, pilates, Zumba, step, aqua aerobics, body pump all of which I expected…..trampolining, trapeze swinging, camel riding, power walking, archery and mountain biking I certainly didn't!  When we both saw the gorgeous glistening swimming pool flanked with dreamy sun loungers,  we didn't think we would take part in any of the classes but by day 2, I was dying to get stuck in.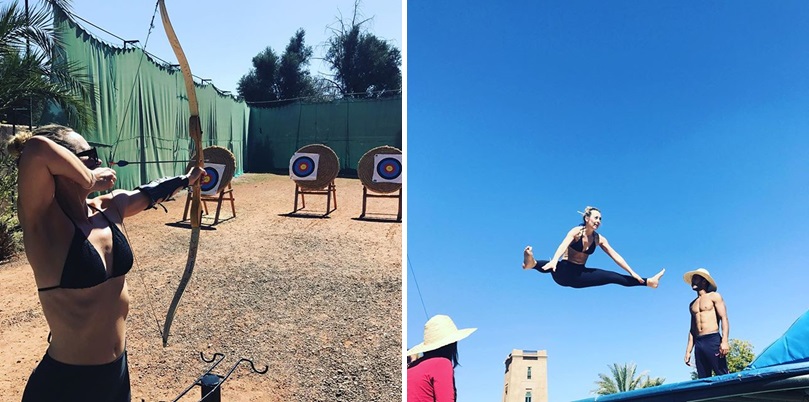 The pilates class with Stephanie was great as was the mountain biking all around the huge estate but my favourite had to be the trampolining which I was totally hooked on!! I hadn't been on a trampoline since I was a kid and to have a sculpted, topless instructor telling me how to bounce made it feel more like a sport and less like I was just jumping up and down and having the craic, which clearly I was!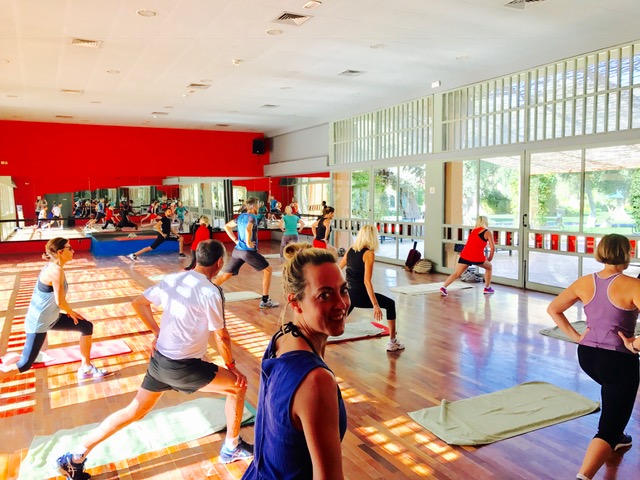 There was daily pool side entertainment by a very enthusiastic French man who unfortunately had the same playlist for the entire time we were there. Not my style but the French guests lapped it up, clapped along and turned up for table quizzes and variety shows where naked men covered their bits with top hats!!!I am still trying to figure that one out. It was the one show Aisling made sure she had a front row seat in the following day!!
The food across the board in the main dining room was great. Italian, Thai, Moroccan chefs all at their own stations. A huge selection of healthy salads too was also a bonus. Twice we ate in El Kabir restaurant which specialises in Moroccan food and it was stunning. Melt in the mouth lamb shoulder with couscous washed down with a couple of glasses of very drinkable (and more importantly all inclusive) French house red. I am still drooling at the thought of it.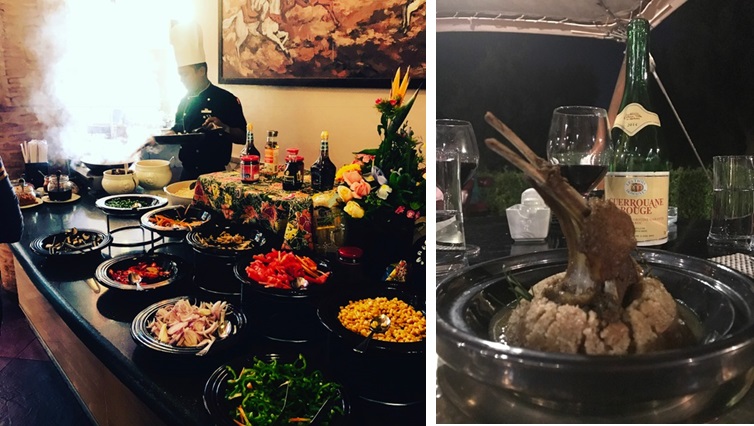 Never having to think about cash or what things cost was so refreshing. If you missed breakfast….no problem…the all day dining menu made you the master of your own culinary destiny.
All inclusive for a family with 3 or 4 kids makes so much sense. Ice creams, drinks, snacks as any parent knows can add up so quickly on holidays. And on that note what Club Med do really well and came as no surprise to me is families. Everything for little ones and not so little ones is thought of from the food to all the activities to the kids club and the staff who keep them entertained all day so Mum and Dad can also get some much needed R&R. Result? Everyone is happy.
Marrakech is one of my favourite cities but it is a city that takes a little bit of time and patience if you really want to unearth her magic and beauty. The bustling medina and endless warren of souks selling everything from spices, slippers, silks and cigarettes, is an assault on the senses, a trial on your patience but a magical experience all the same. If you can block out the constant amorous advances of the men at every stall and get stuck into a bit of friendly haggling, there are incredible bargains to be got and unusual souvenirs to be taken home. This is the second time I have bought an entire dinner service from Marrakech which I now love more than my own Fiancé… no, it really is beyond fabulous.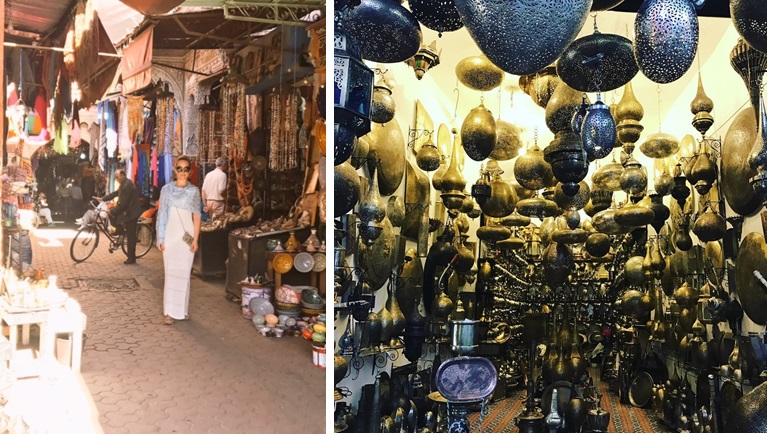 So all in all, thumbs up for Club Med. It is a well oiled machine that knows exactly what its guests want, including myself and Aisling, naked men with hats covering their bits, great grub and drinkable all inclusive red wine! Now, I'm off to book my cruise.
Getting There
Kathryn travelled with Sunway to Club Med who offer 64 all-inclusive sun and ski resorts worldwide including Portugal, France, Sicily, Florida, Maldives, Cancun and many more. Enjoy an unforgettable experience for families traveling with babies, kids and teenagers, couples, groups or solo travellers. Expect stunning locations with direct flights to lots of resorts, short transfer times, superb accommodation, gourmet food, endless snacks and drinks from the bar, fantastic children's clubs from babies to teens and a multitude of sports and activities. Prices are in euro and children under 6 stay free on select dates. Short stay options available. For reservations or more information Call 01-2366800 or visit www.clubmedsunway.ie/special-offers