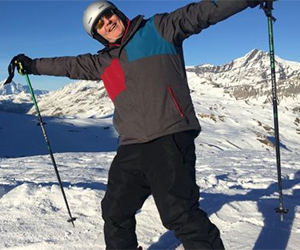 15 Nov The ski trip where flights, lessons and alcohol are free. Uh-oh
An all-inclusive ski holiday almost turns Conor Pope into Homer Simpson's fat cousin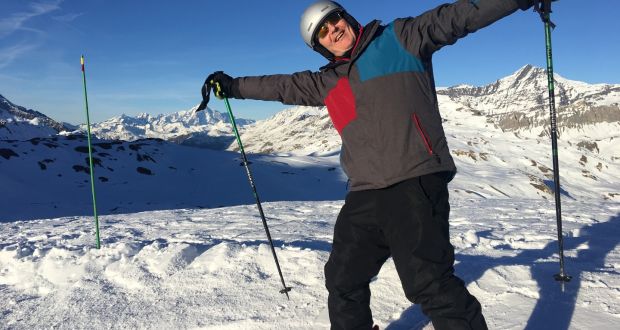 Conor Pope in Val d'Isère: "I start barrelling down the final slope on my final day in the French Alps in a style and manner which –I presume – makes me look the spit of James Bond fleeing baddies and try to banish the unwelcome thoughts of crunching teeth."
As the gentle swish of powdery snow is suddenly and alarmingly replaced by the hard crunch of skis sliding over compacted ice, it brings to mind the sound of teeth smashing against rocks.
I start barrelling down the final slope on my final day in the French Alps in a style and manner which –I presume – makes me look the spit of James Bond fleeing baddies and try to banish the unwelcome thoughts of crunching teeth to better focus on what lies beneath.
What lies beneath is the Club Med hotel entrance and a fun-looking après ski party. If I make it down this very red slope in one piece it will be the very first time in my life on skis that I have got through an entire snow holiday without falling arse over tit. It will also be my first time to ski out of and then back to a hotel without needing any form of transport other than my skis.
There is a lot at stake.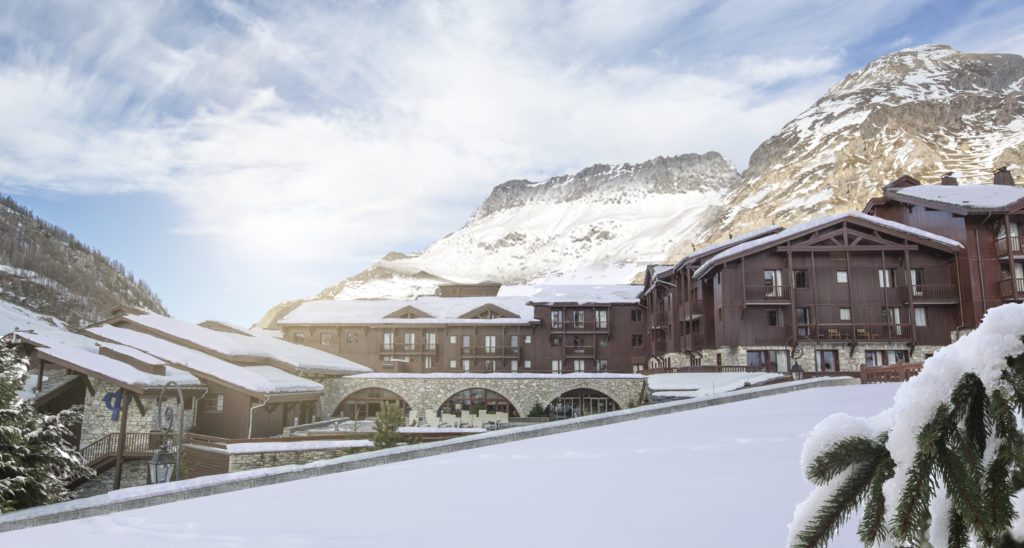 Darkness is falling and the hotel, now just 50 metres away, sparkles like a Christmas decoration with the snow-covered mountains behind it casting a pleasingly festive shadow. I'm still upright and can see all the happy people horsing into the free wine and wolfing down cheesy morsels as they gently sway to the sound of Justin Timberlake admitting to being unable to stop the feeling.
Justin can't stop the feeling and suddenly I can't stop the skiing. As I reach the twinkling hotel, I realise I've lost control of my speed and am going far, far too fast to turn triumphantly into the party without sending après skiers and their canapés flying. As the thoughts of teeth crunching suddenly get louder, I've no choice but to fall spectacularly or fly past the party and back down the stupid slope again towards the chair lifts.
I go with option number two.
Eventually, I run out of slope and come to halt. I kick off my skies and trudge mournfully back up the hill to the hotel in time to see the Club Med staff packing up the last of the party food. I console myself with the thought that while I have failed to ski directly back to the hotel, the trip is over and I've managed to stay upright. On the way into the brightly lit locker rooms I stumble on a wooden step and fall on my face, much to the amusement of a German family who look like they've come straight from a Sound of Music remake casting call.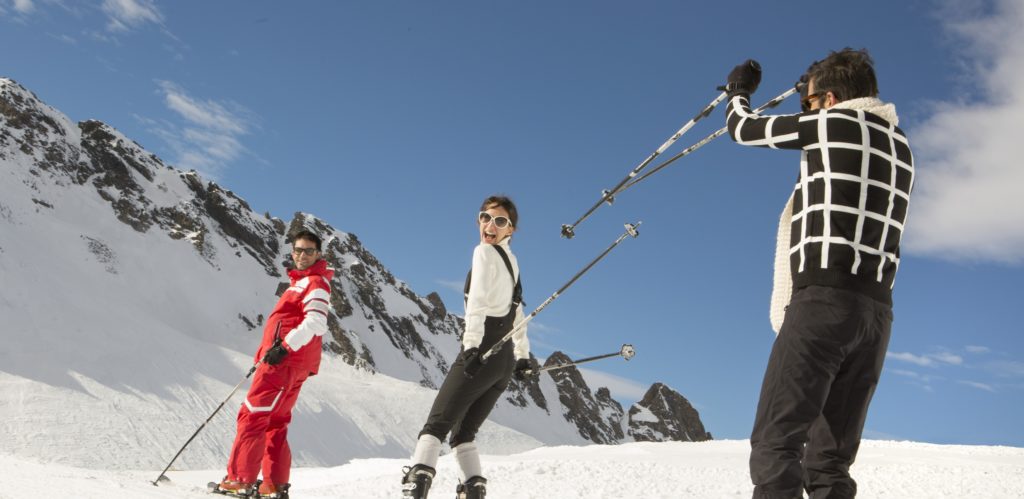 It is a disappointing end to an otherwise brilliant three days of skiing in the Alpine resort of Val d'Isère – one of the most stunningly scenic places on earth, where craggy peaks and sweeping valleys compete with the majestic Mont Blanc for the attention of the skiers.
If Ireland had a landscape of this magnitude, we'd have turned every centimetre of it into some class of Way by now. But the French are different and – during the winter months at least – they allow the natural beauty take a back seat to the man-made allure of the ski slopes.
And there are a whole lot of them in Val d'Isère. There are 94 lifts – some of which come with heated seats and free Wi-Fi – more than 300km of runs split fairly evenly between blacks and reds and blues and greens, making it ideal for everyone from timid novices to fearless champions (like me).
Amazing restaurants
There are amazing restaurants and a vast array of bars and night clubs – including the marvellously cheesy La Folie Douce, where bad techno blares through the day as wildly over-privileged European youths bump and grind and do their best to look hot in the freezing cold as they neck bottles of beer selling for a tenner a pop.
With Sunway, you will go to Club Med on an all-inclusive deal so the allure of outside bars and restaurants is limited.
Now all-inclusive can be hit or miss but on this occasion it was a big hit and had I not left so many calories on the slopes I would have come back to Ireland after three days looking like Homer Simpson's significantly more rotund cousin.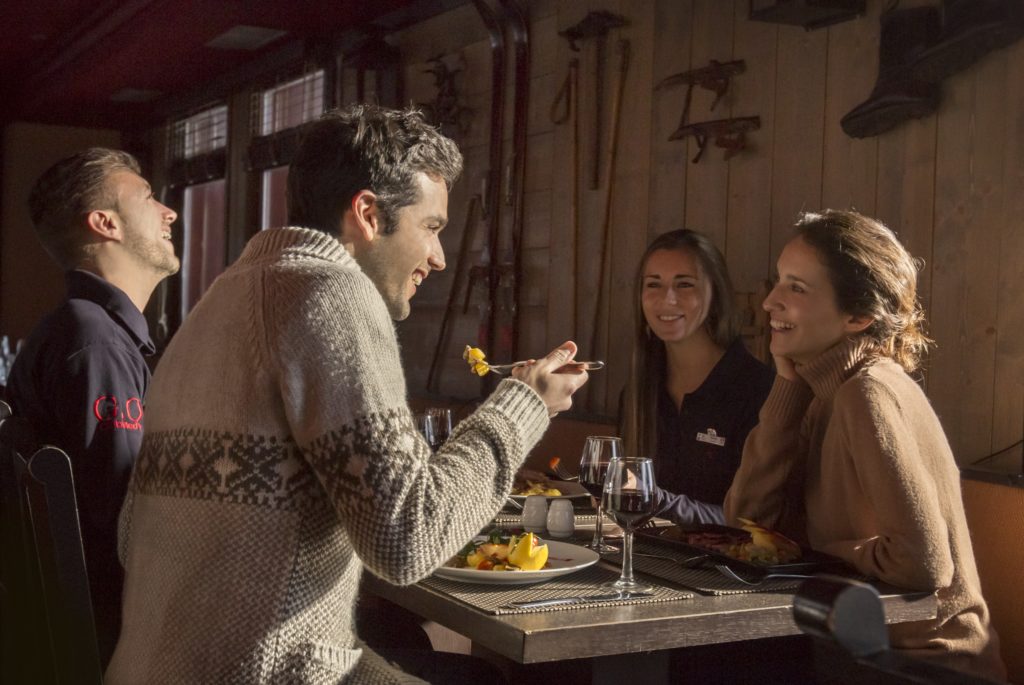 As well as flights, accommodation, baggage, airport transfers, lift passes, lessons, alcohol – from the fancy cocktails to the humble bottles of beer – is included in the up-front price, as is breakfast, lunch and dinner. It is quite possible to go from the start of the holiday to the end without having to put your hand in your pocket even once, although unless you're a dedicated follower of skiing you will need the gear, which can be hired in the hotel.
While the breakfast buffet could have done with a few more rashers and sausages (no country in the world does greasy fry-ups better than we do), the lunches and the dinners were uniformly spectacular with seared beef fillets topped with (not entirely PC) foie gras, "dear (sic) meat stew", awesome raclettes, hearty casseroles and some of the best desserts money didn't have to buy served in monumental portions.
And everything was washed down with as much decent French wine as a body can handle.
After the dinner came the dancing in the hotel bar. It could scarcely have been more European. Hotel staff dress up and perform routines on a stage as they are shrouded in dry ice and illuminated by enormous TV screens.
Then the staff and the guests (well some of them) take to the dance floor where they dance in a coordinated fashion to Blame It On The Boogie or Wake Me Up Before You Go Go or some such thing. It is both awful and hilarious and – by any measure –excellent value for money.
All-inclusive ski packages – are they worth the money?
All-inclusive options can look pricey at the outset but can end up saving you a lot of cash, particularly on a skiing trip because the add-ons such as classes and lift passes, transfers and even baggage charges can be hefty. A six-day pass in Val d'Isère for one adult is almost €300 while the cost of classes can add the same again on to the price.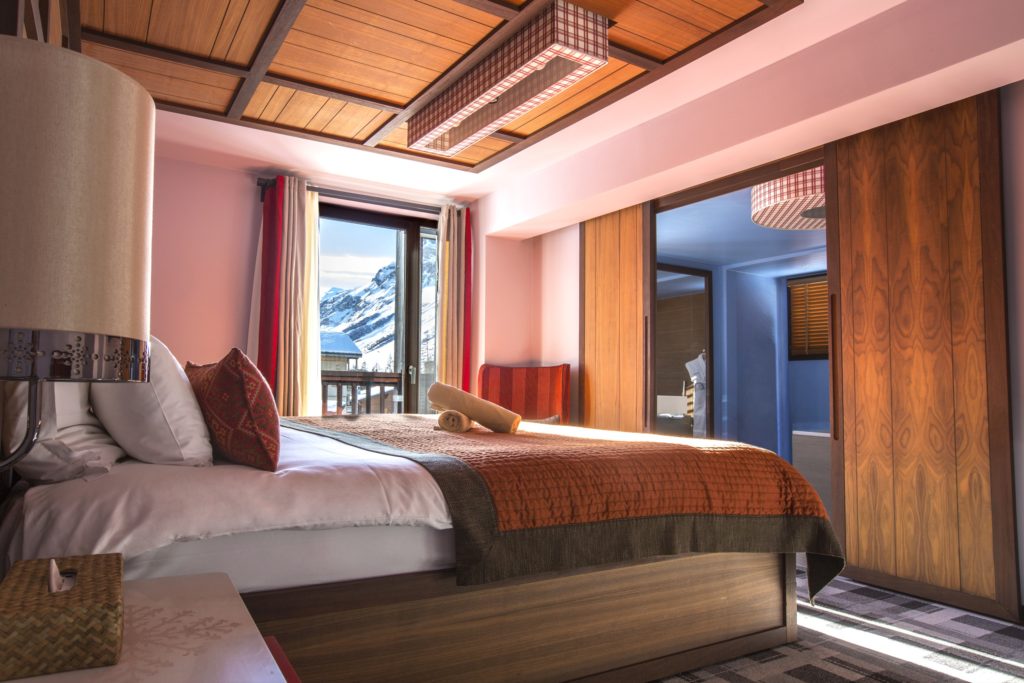 It is important to make sure all-inclusive means exactly what it says. Some such deals – but not this one – limit the amount of food available, and may exclude lunch. The type or the amount of alcohol you can consume might also be restricted to local beers and wines rather than all drinks.
If you are going all-inclusive, do your homework and make sure you will be able to take full advantage of it. If all meals are included but you can't make it back for lunch then that is likely to add in excess of €200 to the cost of a trip for a couple. Ski-in/ski-out hotels are best for this as they make it more attractive to have lunch at the hotel as it doesn't eat into your skiing time. And do your research and make sure you'll be happy partying the night away in the hotel and won't be drawn into the clubs in the resort. They will seriously hit your pocket, although one of the nice things about skiing holidays is they tend not to be overly boozy. Most of us are too tired at the end of a day's skiing to seriously contemplate a night on the rip.
And skiing with a hangover is absolutely horrendous.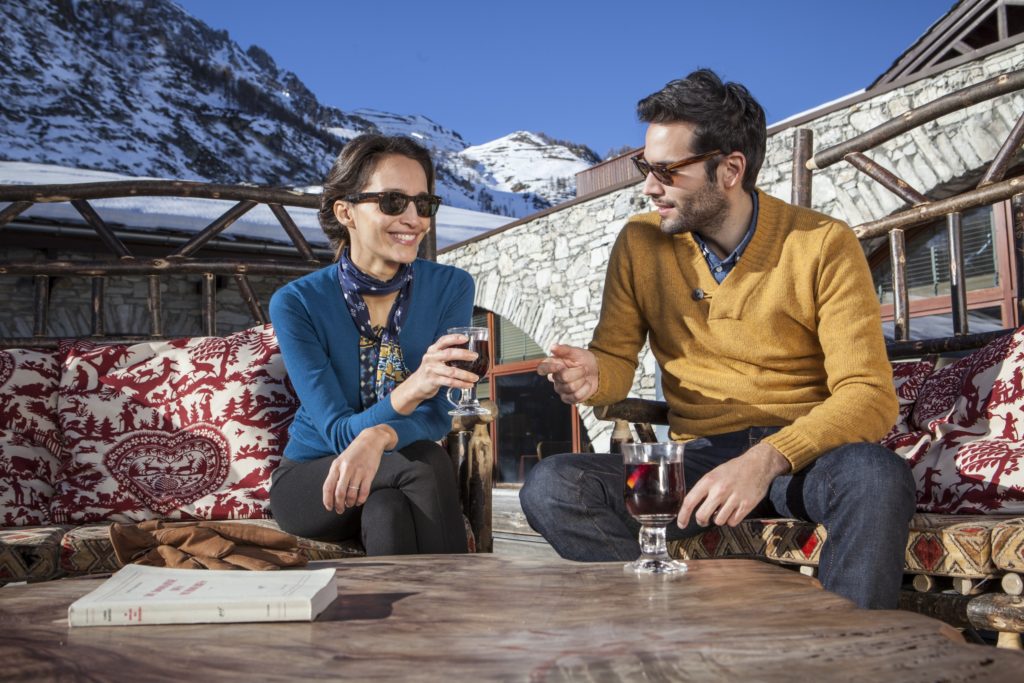 Conor Pope travelled with Sunway to the 4-star Club Med Val d'Isère in France. Club Med Ski holidays to Val d'Isère start from €1,809 per adult on an all-inclusive basis departing December 17th including flights from Dublin, transfers, lift pass and ski/snowboard lessons, superb accommodation, food, snacks and drinks from the bar, children's clubs and sports and activities. Call 01-236 6800 or visit www.sunway.ie.
Published by: Irish Times Magazine
Date Published: 11.11.17
*Price correct at time of going to press. Please contact Sunway Club Med for up to date pricing.