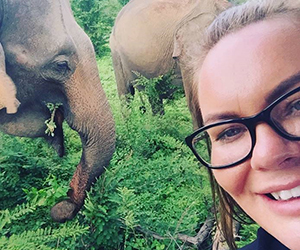 02 Nov Sri Lanka Express Tour – G Adventures Tour with Alice
Hi everybody its Alice here!
I am just back from an amazing 10day trip around Sri Lanka with G Adventures and Turkish Airlines
Please feel free to read how I got on 🙂
I started my trip off in Dublin Airport where I was lucky to meet all my other travelling companions, check in with Turkish airlines was quick and pleasant. Soon it was time to depart Dublin and make my way over to Colombo, Sri Lanka. My flight route was Dublin to Istanbul and then over to Colombo with a short stop in the Maldives for refuelling ( the views over the Maldives made up for this ) . Although it is a long flight I can't recommend Turkish Airlines enough from the inflight entertainment, complimentary drinks and meals and very comfortable seats.
NEGOMBO ARRIVAL DAY AND WELCOME MEETING
On arrival we arrived into Colombo airport and met with our CEO guide who will be looking after us for the week in Sri Lanka.
TIP **  here I did a quick change of money to the local currency (closed currency) then onto the bus to make our way to our first hotel and first night.
We checked into the Jetwing Sea hotel Negombo, and this was a pleasant surprise – very open and DIRECTLY on the beach. First night was somewhat relaxed where I did enjoy a drink (or two) overlooking the beautiful beach. When then kicked off the night with a welcome dinner. Dinner was Buffett with local dishes I was dying to try.
NEGOMBO – MAWANELLA – KANDY
Today we started the day early to make our way to Kandy, on route we visited Mawanella which is renowned for its spice farms and markets. We stopped at a Spice farm to learn all things spice :-). This was a delightful experience and was shown how various spices are used as medicines by the Sri Lankan people instead of using western medicines.
Soon we were on the road again to make our final stop in Kandy but first we stopped for lunch Sthree Craft Centre. This is one of Gadventures Planeterra projects where they give back to the community and provide jobs to woman to gain financial stability. We had a fabulous lunch here tasting the local cuisine and popped into the gift shop to browse around and look at some of the work the woman have made.
We checked into hotel number 2 Hotel Thilanka   , we are based here for two days now. Rooms are big and traditional with gorgeous views over the busy city of Kandy. In the mornings you would be visited by some monkey making their way across each balcony to the tress above .
KANDY
Kicking off the day in Kandy we decided to take an optional trip to one of the most popular temples in Kandy "The sacred Temple of tooth".  I never had been in a Buddhist temple before and lets say it is certainly not like our visits to mass of a Sunday morning.
TIP * Woman must be covered up (no shoulders out or legs) and yes you will be inspected going through!
After the temple Visit we went visit what is termed an Ayurveda "HOSPITAL". The title is a tad dramatic and does not specialise in hangover treatments but is a major spa and health centre. Here we were free to select whatever treatments are to your liking BUT you are paying directly yourself.
Cost for a full body massage €35
KANDY – NUWARA ELIYA – ELLA GAP
We said farewell to Kandy and we hit the road for Nuwara Eliya. On the way we stop to visit a Tea Plantation. We toured the cool and misty hills where the tea grows in lush green blankets then presented with the factory processing of Ceylon Tea and learned about some of the prestigious brands distributed and known globally. Of course we HAD to have a cuppa before heading on to Haputal for a lakeside picnic lunch. We reach Ella Gap by local Sri Lanka train "Blue train" where we check into Hotel Oak Ray Ella Gap.
Tonight, we had free to kick back but we decided to head out for dinner and look around the area.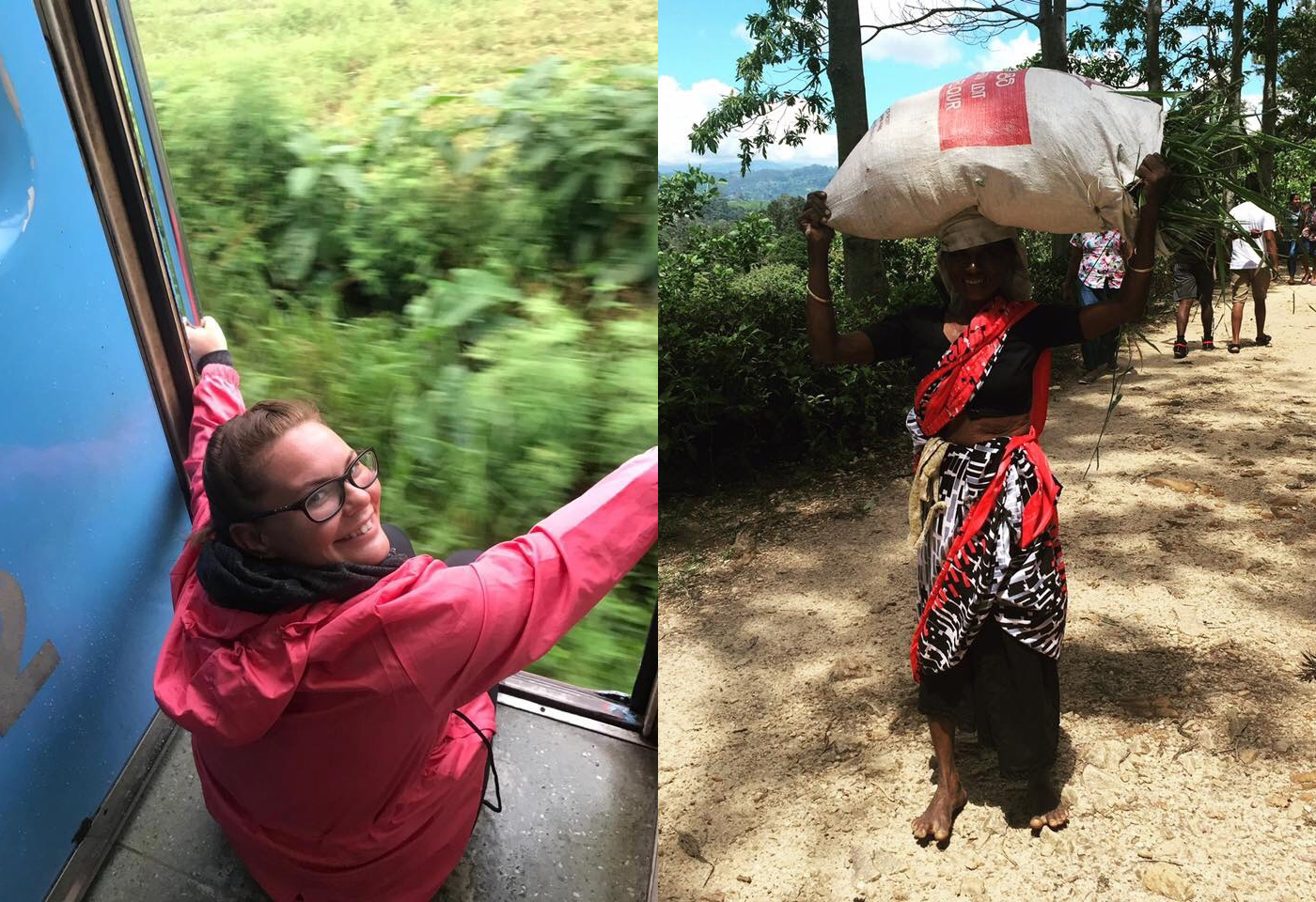 ELLA
Directly after breakfast we visited Little Adams Peak.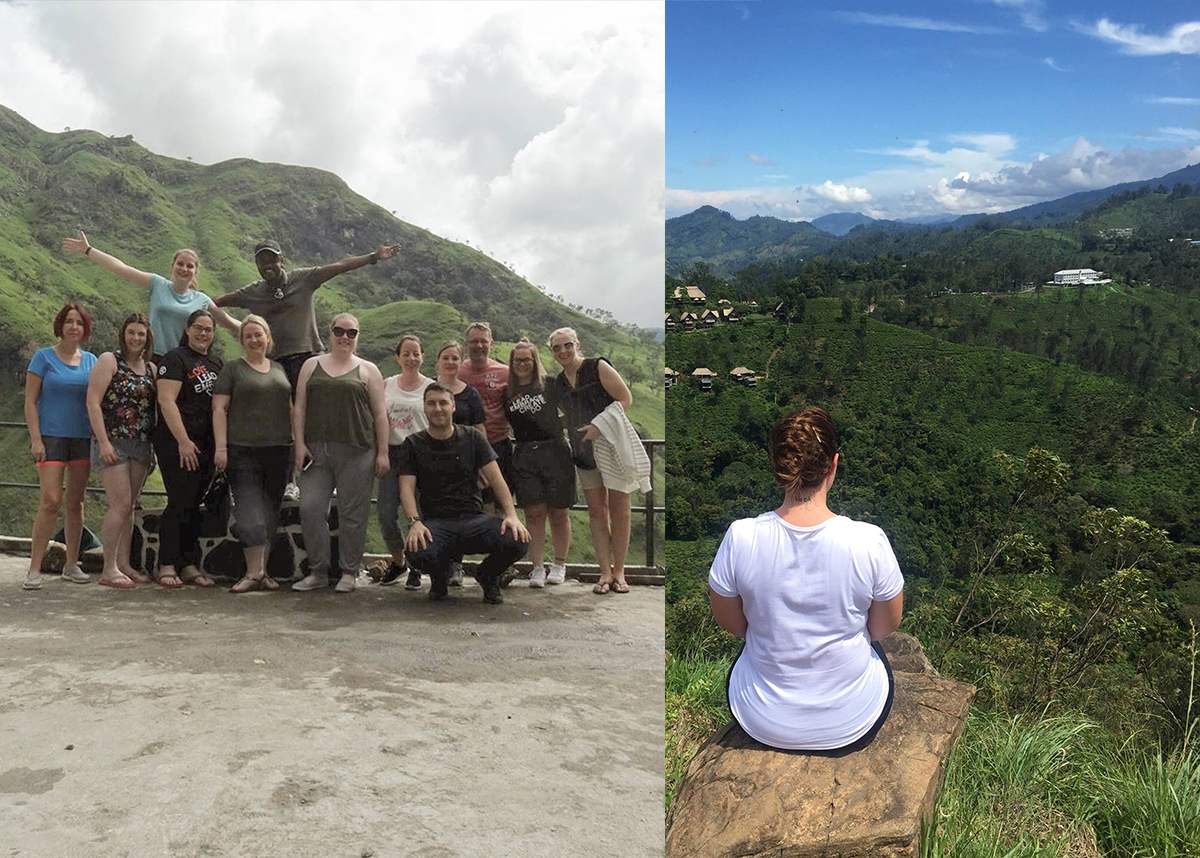 A day of breath-taking views, waterfalls and "soft"hiking – this wasn't too active apart from the few  steps we had to hike up but totally worth it to see the lush landscape.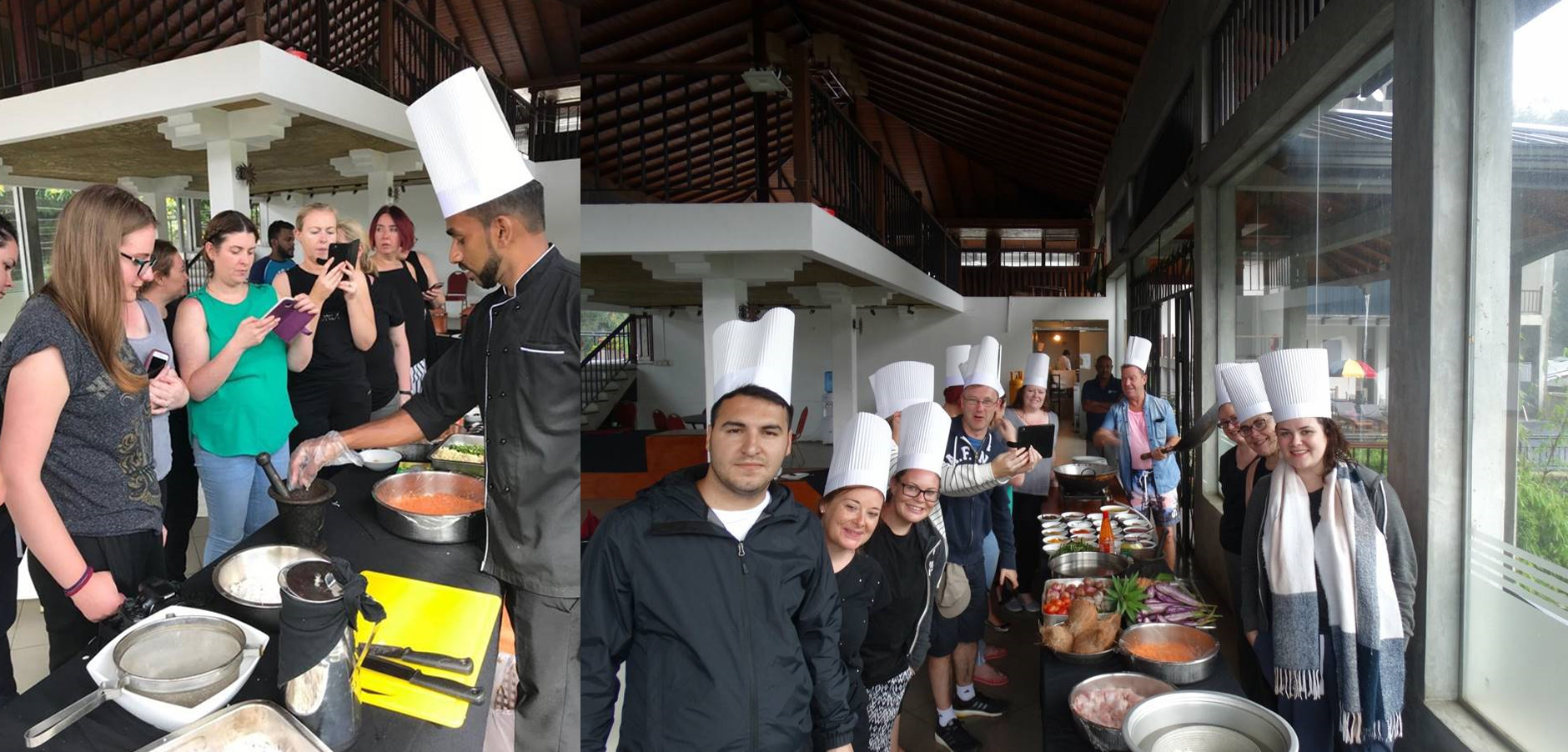 We then went back to the hotel to freshen up and had a cooking demonstration in the hotel. Sri Lankan food as we realise by then is not just more "Korma and stuff", it is very different and accepted as a healthier option and find out how some of the great dishes are assembled. This was great fun and everybody was on board to get their hands dirty – I was on coconut duty 🙂
ELLA – UDAWALAWE
Today was my favourite highlight of the entire trip! We kicked off the day Ready to go and witness the wonderful world of ELEPHANTS!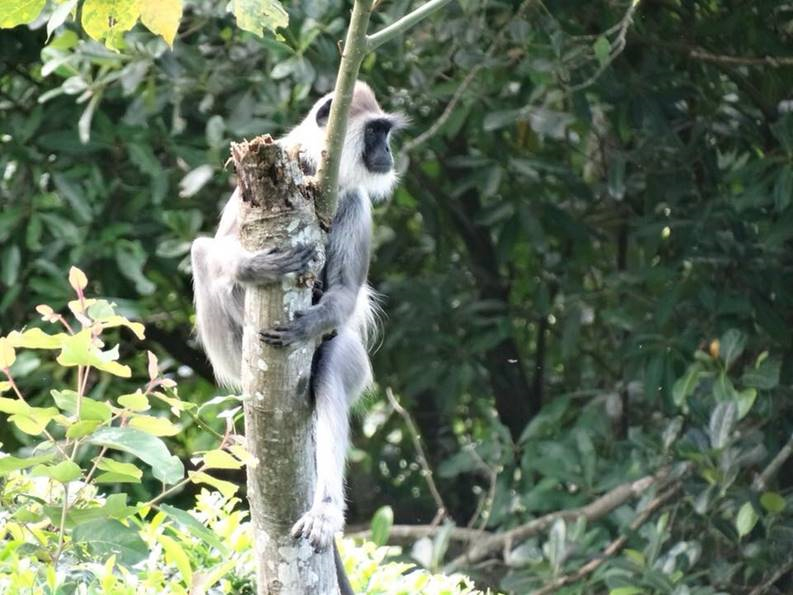 Udawalawe is a national park dedicated to elephants and this is a great opportunity to see these.
Animals in their true habitat. We went around this beautiful park in a safari jeep
Tonight we merge with nature as we camped at Big Game Camping By Eco Team.
Pre-pitched tents with campfire where we were treated to a "Wilderness Dining Experience"The tents were no normal tents you might buy for a festival but were glorified Glamping with a toilet, shower, twin or double beds and wifi! I really was one with nature this day .
UDAWALAWE – GALLE
We are starting to slow things down now and spending our last two days in Galle/Udawalawe which has been my favourite resort so far and if even if you just want a beach resort this the area is for you. Plenty of lovely restaurants and fabulous beaches overlooking the Indian Ocean ( whats not to love) from hear you can do whale watching or take a trip down to see local fisherman Stilt Fishing -one of the most interesting traditional fishing methods of Sri Lanka.
Unfortunately my trip has come to an end 🙁 I had the most amazing time in this beautiful country and so many memories I don't think I can ever forget. I can't recommend Gadventures enough for those who want something a little different, adventures and cultural.
Alice travelled on the Sri Lanka Express Tour with Sunway. For pricing, please call Sunway on (01) 2311 800 or visit sunway.ie