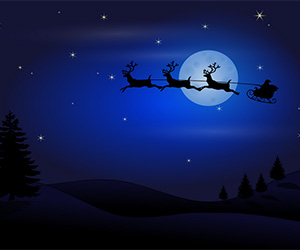 16 Oct The History and Legend of Santa Claus
Whether you are a child or an adult, you most likely love December, Christmas time, the season of joy and Santa Claus, the man who warms our cold winters with his famous "ho, ho, ho" laugh, brings a smile to the faces of all children who've "been nice", and brings a well-deserved sprinkle of magic to our Christmas celebrations.
Every December 24th, children from all over the world are anxious to catch a glimpse of this jolly fellow in the red suit coming down the chimney. Some leave treats out for him, while other are just happy to wake up the next morning to find their stockings full and their trees brimming with presents.
We all know he lives at the North Pole and has a happy and hard-working team of elves, as well as nine, strong reindeer. But not all of us know a lot about the history and legend that is Santa Clause. Here are some facts about this cheerful ancient.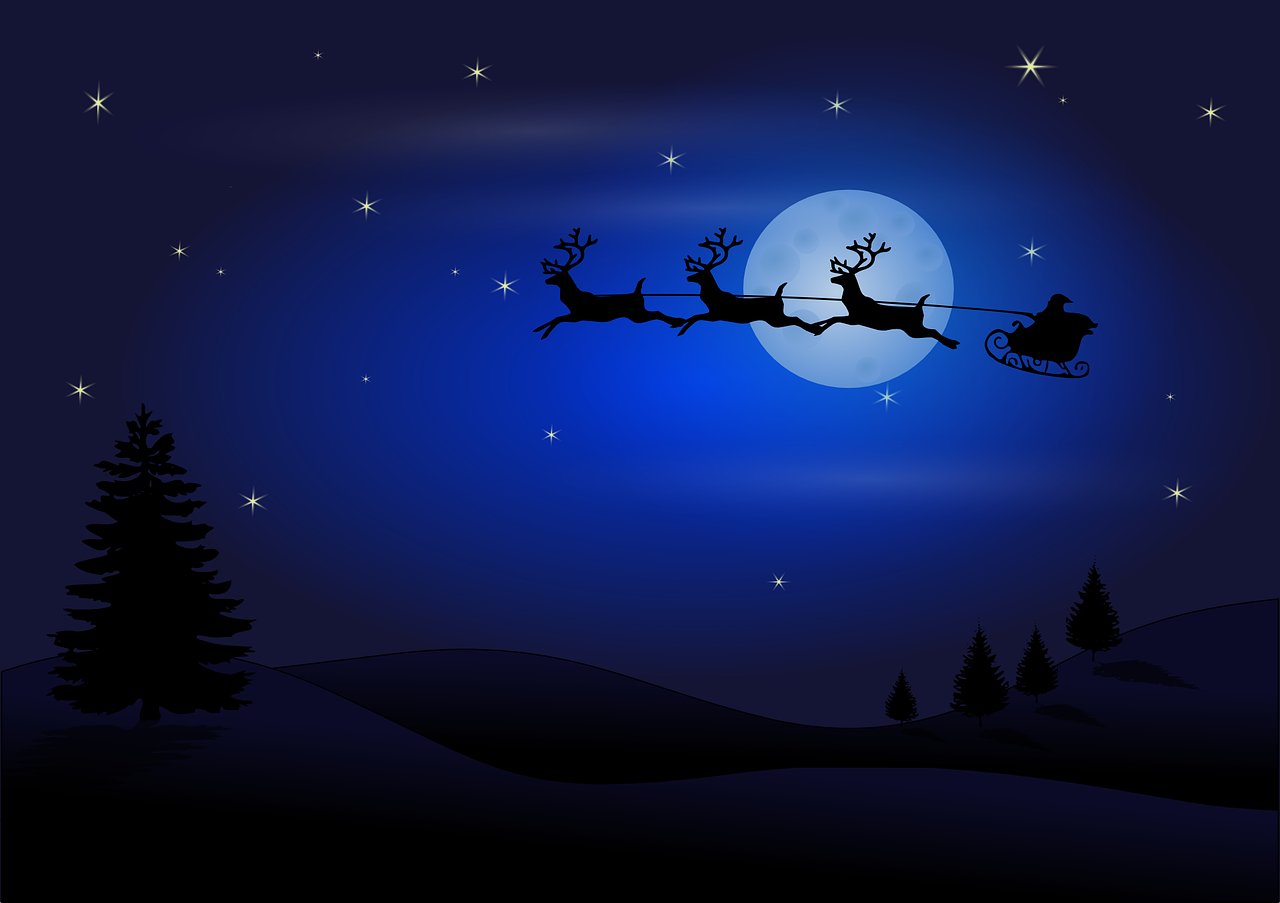 The Man behind the Story
Santa Claus, Kris Kringle and Old Saint Nick are all one and the same person, one who has a very interesting history.
St. Nicholas himself was a Christian bishop who lived in the 4th century, in present-day Turkey. He was a rich and generous man, known for his good deeds and his great love for children. After his death, the legend of his gift-giving has only grown, and over the years he has become the joyful Santa Claus who we all know and love, who brings all those Christmas presents to well-behaved children.
There are many legends and tales about St. Nicholas. One of the most famous ones reveals how the custom of hanging up stockings to be filled with gifts was originally started. According to the story, there once was a man who was so poor that he didn't have enough money for a dowry, so he couldn't marry his three daughters. One night, St. Nicholas dropped a bag of gold down the man's chimney, and his eldest daughter got married. This mysterious action was repeated two more times, and all three girls were able to start their own families. However, when Santa dropped the third bag of gold, the girls' father, who was hiding and waiting for the secret donor, saw that it was Nicholas. Soon, the news spread and, because of his kindness towards these poor girls and many other children and adults in need, he was made a saint and is celebrated on December 6th, St. Nicholas feast day.
"'Twas the Night before Christmas…"
As you can imagine, St. Nicholas wasn't wearing a red costume and a pompom-topped cap at the time, he didn't own a magic sleigh pulled by reindeer, nor did he elicit the help of tireless elves. The image of Santa Claus we are all so familiar with today has its roots in the imagination of Clement Moore, who in 1822 wrote a poem entitled "A Visit from St. Nicholas", also known as "The Night Before Christmas". Though Moore refers to Santa as an elf, the poem also describes his colorful laugh and the names of the reindeer we all know now by heart.
Later, the talented illustrator Thomas Nast elaborated on the jolly image of Santa. His drawing appeared in the Christmas issues of Harper's magazine (1860-1880) and brought us Santa's workshop at the North Pole, as well as Santa's list of good and naughty children. But the Coca-Cola advertisements in 1931 mark in fact the moment when the image of a human, rather than an elf, with a red suit and rosy cheeks, became an icon. And a bit later, in 1939, a Montgomery Ward advertising writer created Santa's ninth reindeer, Rudolf, "the red nose reindeer". All of this has since become legend, and not many a child doubts that Santa lives in his cozy home in the North Pole, surrounded by elves and Mrs. Clause, preparing presents for all of us.
Do You Want to Meet Santa?
People, especially children, are curious beings. So, to be "real", Santa Claus needed a place to live when he wasn't delivering gifts. This is how the story of Santa's home and his workshop, located at the North Pole, began. His real home has a secret location, in the mysterious Korvatunturi ("Ear Fell"), in Finnish Lapland. However, for Christmas lovers and curious minds, he opened up an office in Rovaniemi, the capital of Lapland and the Official Hometown of Santa Claus since 2010.
If you want to feel some special Christmas joy during the holiday season, you can always see the magic, meet Santa, and enjoy a multitude of interesting things to do in the Santa Claus Village in Rovaniemi. This wonderland is full of colorful shops, cozy restaurants and cafes, as well as a great number of activity companies. So, visitors have the chance to stay in igloo hotels, enjoy reindeer rides, snowmobile tours, and adventure into many other memorable activities perfect for both children and adults.
And guess what? This is also the location of Santa's main Post Office. Children's letters from the all over the world are delivered here, and Santa, together with his elves, answers all of them. If you find this hard to believe, write your own letter and see if Santa replies. Unless you are on the naughty list of course.
There is no time like wintertime to enjoy the magic of Lapland. Book yourself a couple of nights in the wondrous location, and no Christmas will ever be the same again.