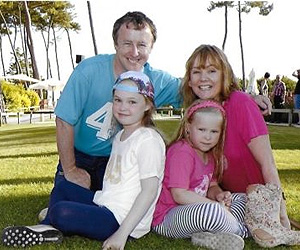 17 Feb Tom Dunne's Club Med Adventures in France 2016
Club Med La Palmyre Atlantique
(only 3 hours from Dublin, the same planet, but a very different world)
In June last year, at the height of Euro 2016, we spent a week at the Club Med resort of La Palmyre, just South of La Rochelle on the Bay of Biscay. It says a great deal about how much we needed this holiday that I was willing to go to France, where the Boys in Green were actually playing, and not see any games! But we needed this holiday like we had needed no other in years.
This was largely down to the fact that my wife had opened a restaurant in Dublin. If you want to ridiculously complicate an already busy life you should try this. Military invasions are less trouble. It was like we had invited into our lives a crazy relative. But now, just five hours after leaving home I was struggling to remember its name. We were poolside in France and Dublin was a distant memory. And this is how holidays should be.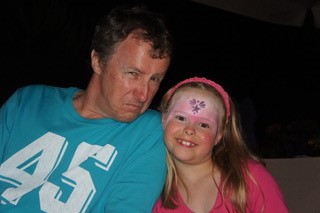 You should feel your spirits lift as you enter the foyer. Unseen hands should relieve you of all cares. This was also to be our first "all inclusive" holiday meaning theoretically we would not need to spend another franc –had they still existed- but I was skeptical."Will you need an imprint of my credit card?' I asked suspiciously. "Not really.' said the girl at the desk and she was right, over the next seven days my wallet never saw the sun, a dream come true for both of us, although mainly me.
The South of France had already impressed me. You drive through the biggest oyster beds in all of France to get to the hotel, these vast flat 'claires' are interspersed with the type of French Holiday home made famous in the film Betty Blue. Our own accommodation a two bed roomed apartment just three minutes from the front desk was excellent but we spent precious little time there. There was just too much great stuff to do.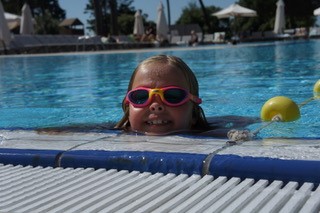 There was, deep breath: sailing, golf, horse riding, cycling, swimming, aerobics, tennis, table tennis archery and many, many more things. But there was also a glorious pool and beautiful sunshine, and being Irish, home of the permanent winter, I knew deep down that 'activities' could wait.
But there was a potential cloud on the horizon. When you are married to a chef you are also married to a food critic and we have in the past organized holidays around where we'd like to eat. You can't do that with kids, but if the food is poor, no amount of activities or sunshine would make up for it. The food was a worry.
Early indications, even as we walked towards the restaurant, were good.  Chefs were barbequing lamb and fresh fish on the lawn. The aromas wafting towards us were mouth watering. But entering the main restaurant I was again concerned. It was MASSIVE! I just worried that to produce food on this scale there must be a compromise on quality.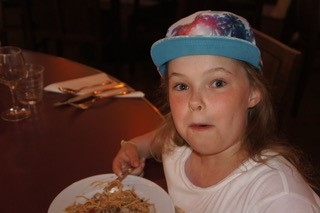 But I was forgetting we were in France. Poor food is inexcusable here. It became clear quite quickly that although our younger friends were well catered for with pizzas, burgers and other favorites there were too excellent choices for the more discerning palate.
Audrey that night had a salad (a nightly treat), oysters (naturally), fresh prawns and then a perfectly grilled white fish with a second salad. Wine was complimentary and it being France, it too was just right. We couldn't resist the cheese board (French cheese is the best in the world) and – well it was a holiday- we had desserts too. The result was never in doubt. She loved it and the restaurant became an immediate holiday highlight.
By day three we were happy to briefly leave the pool. We hired bikes and cycled up the coast for lunch. Later we played tennis and introduced the girls to archery, which they adored. Eva, ten, became involved with a slightly competitive French child. Scoring a bull's eye in response to his taunts she was heard to enquire "what is the French for 'in your face'."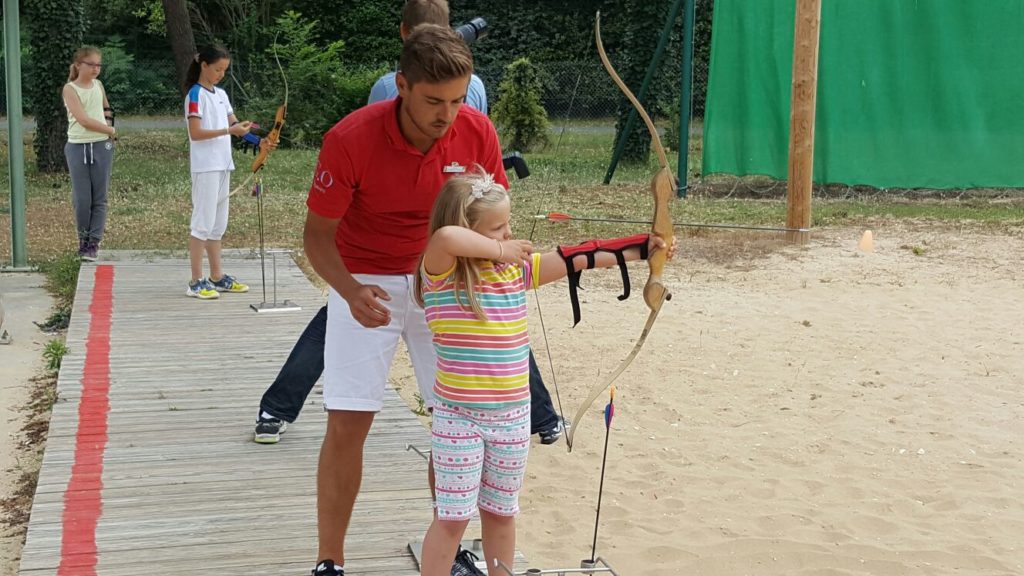 We only signed the two girls into the Kid's Club occasionally but they loved it when they went and soon became involved in one of the music shows. These music shows, nightly from around 7 30 were very professional and easy to enjoy. The Michael Jackson one in particular stood out, with Skye, aged 8, being heard to comment, "and that's a fake Michael Jackson! Can you imagine how good the real one was!"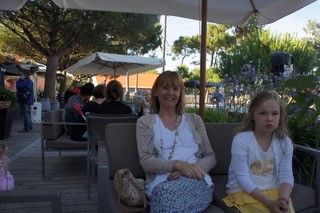 The days developed an easy rhythm. Breakfast was such a treat, then swimming, sometimes in the sea, before some light activities and lunch. Afternoons we got more adventurous, exploring the surrounding area (they have a great Zoo) but we liked to poolside again by 4 30, for coffee, another swim and then a shower before dinner.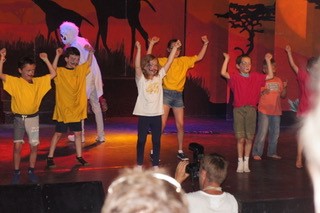 The show they "starred" in was the final night. They were both excellent, (they ALL were!) but afterwards they essentially had a wrap party for the kids. There was a pyramid of champagne glasses down which cascaded a river of something bubbly and which they all had a glass of. It wasn't real but the children, still in their make up and costumes from the show, felt like Hollywood elite.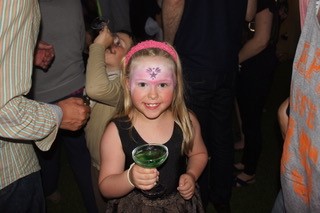 I didn't completely avoid the soccer. When we played France I was a lone green shirt in a sea of blue. When we scored I dared not celebrate. France seemed on the verge of a day of national mourning. When Greizmann upset our apple cart my French friends behaved with incredible decorum. Drinks were offered in sympathy and my hand shook many times. "You played well," they said, "almost too well!"
We dreaded leaving. No one wanted to go home but it was helped greatly by the fact the bill for extras came to €20, the sole charge being our late check out.  My wallet and I exchanged hugs. In the taxi home we tried to explain to the girls that there are Club Meds in other wonderful places too, but they were adamant: La Palmyre rules. They couldn't imagine a better holiday, and it was hard to disagree. Holidays, they say, are a time for families to make great memories and we sure did that!.
How to get there!
Tom travelled with Sunway to Club Med who offer 64 all-inclusive sun and ski resorts worldwide including Portugal, France, Italy, Switzerland, Florida, Maldives, Cancun and many more. Enjoy an unforgettable experience for families traveling with babies, kids and teenagers, couples or solo travellers. Expect stunning locations with direct flights to lots of resorts, short transfer times, superb accommodation, gourmet food, endless snacks and drinks from the bar, fantastic children's clubs from babies to teens and a multitude of sports and activities. Prices are in euro and children under 6 stay free on select dates. Short stay options available. Club Med La Palmyre Atlantique Holidays start from €1170 per adult  and €735 per child (under 6 years) including flights from Dublin and transfers, departing 4th September for 7 nights. (*Includes early booking discount of up to 15% when you book 6 or more months in advance) Call 01-2366800 or visit www.sunway.ie.
Writen By Tom Dunne
Issue date 9th February
Website Club Med La Palmyre Atlantique