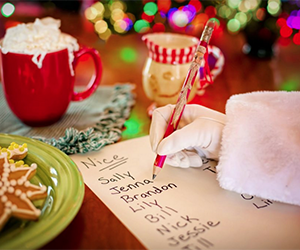 18 Oct Why does Santa Live in the North Pole?
Santa's beloved home is, as you already know, located in the North Pole; in Lapland to be more precise. However, despite what we know about the jolly old fella today, Santa's original roots are a bit different from what we have been taught as youngsters.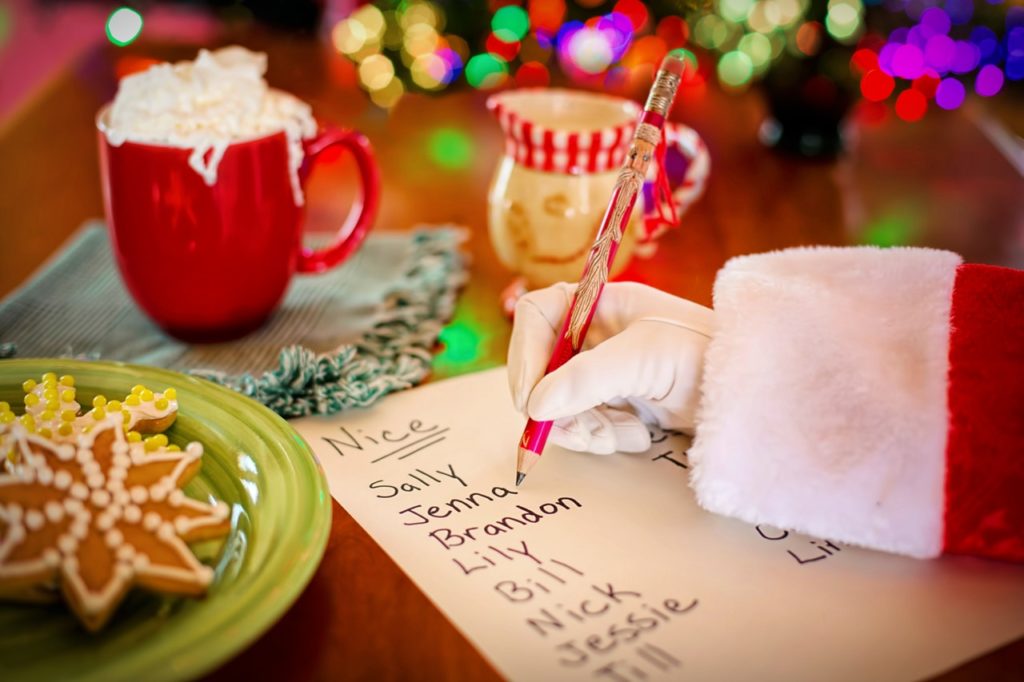 Where does Santa Come from?
Santa's origins can be traced all the way back to the 4th century, to Saint Nicholas of Myra who lived in a Roman town in Turkey.
St. Nick's generosity is what has made him famous; he was a renowned Christian and believed in giving gifts to everyone. The move from his origins in Turkey all the way to the North Pole can be attributed to cartoonist Thomas Nast, who has given Santa Clause the jolly look we all know and love today.
Back in the early days, no one had any idea as to what resided at the North Pole; it was an aloof mystery that made it the perfect home of Santa and his reindeer. Snowfall had already become symbolic of Christmas cheer, so it only made sense for Santa to live in such a beautiful, snow-covered place, shrouded in ice and magic.
Santa's elves also came into fruition at this time, as they were known to be able to spot whether someone has been naughty or nice during the previous year, and had their own place in fantasy and mystery. And so the jolly man in his red suit established his residence at this remote corner of the globe, with his helpers and his sled.
The North Pole may just be the most Northern point of the Earth to everyone, but it's more lovingly known as the home of everyone's favourite cheerful bearded fella as well.
Santa's Magical Home
The mysterious and magical land of Lapland has now become a world-famous destination for those seeking to indulge in a little extra Christmas spirit. Abundant with snow-covered views, adorable huts and cabins as well as the elusive Northern Lights, Lapland truly is one of the most magical places in the world.
It's very easy to see why Santa would 'choose' to live here. Lapland is renowned for its incredible wilderness, arctic temperatures and numerous natural phenomena that can't be seen anywhere else in the world.
The Northern Lights are one of the main attractions that draw people to the North Pole. While it is true that they can be glimpsed from other nearby countries, the best view is undoubtedly from somewhere near Santa's home. He is definitely considered to be one lucky guy to have these spectacular lights almost right at his doorstep!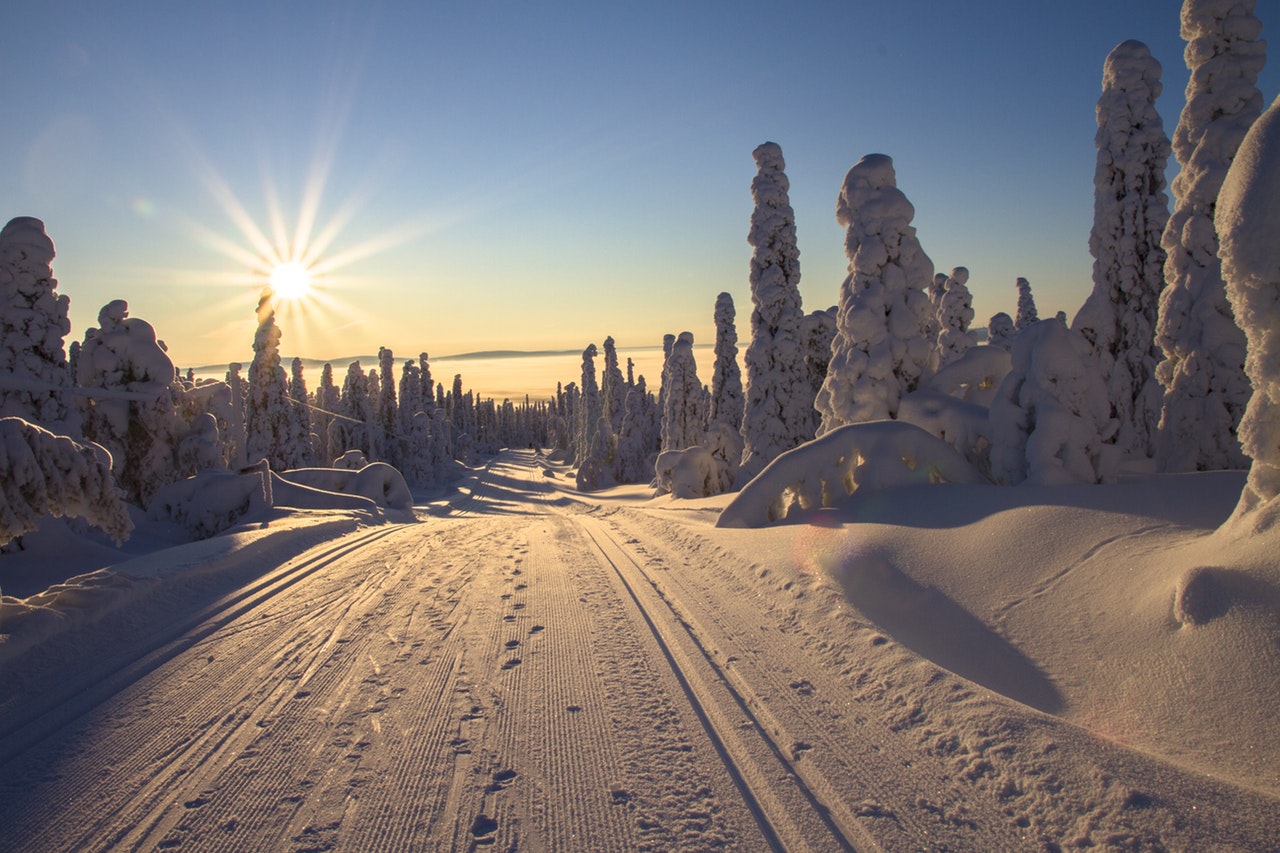 Things to do in the North Pole
The magic of the North Pole and Lapland means that it's a place that's loved by many; both adults and children flock here every year to discover the wonder that resides in Santa's hometown.
The Northern Lights
Also known as the Aurora Borealis, the Northern Lights are a very symbol of Lapland. They can only be seen on around 200 nights a year, so you really want Santa's good luck and festive cheer on your side when visiting.
Your best chance of seeing the Northern Lights is when you can see the stars on a clear night. They are truly a sight you will never forget, and will certainly make your visit all the more memorable. Enjoying a sleigh ride under their multi-coloured glow will be a Christmas memory not many other can top.
Ylläs National Park
This stunning national park should definitely be on your list when visiting Santa at the North Pole. It's home to a plethora of arctic wildlife and you'll get to experience Santa's beloved reindeer first hand. Make sure to be gentle and not too much in awe of them – they get a lot of attention as it is.
The Ylläs Fell is also home to a number of ski trails as well as a several hiking trails that you can enjoy, if you are looking to enjoy as much time outdoors as possible.
Santa Claus village
No trip to the North Pole would be complete without a visit to Santa, would it?
This year-round Christmas-themed destination is a magical winter wonderland where everyone can get the chance to meet Santa and learn more about the magic of Christmas from the man himself. You'll get to meet him and his helpers, and learn more about the traditions and festivities that make this time of year so special and dear to our hearts.
Ranua Wildlife Park
The Ranua Wildlife Park is home to around 50 different arctic species, including polar bears, wolves and deer.
It's the second most Northern zoo in the world and for that reason alone, it should be on your list of things to see while in Lapland.
The North Pole is the perfect place for Santa to live and work in. The vast amount of snow as well as the bountiful wildlife and mysterious forests make it such a magical place, which remains secluded enough for him to work undisturbed.
With it originally being a place that was just out of reach of civilisation back in the 1800s, the North Pole simply had everything an industrious and enterprising Santa Clause would look for in a home.
Nowadays, the North Pole is much more accessible and is a lovely place to retreat to at any time of the year for those wanting to experience a bit of Christmas magic. However, there is no better time to visit Lapland than as the temperatures start to drop, the air turns crisp and we all start looking forward to Christmas.